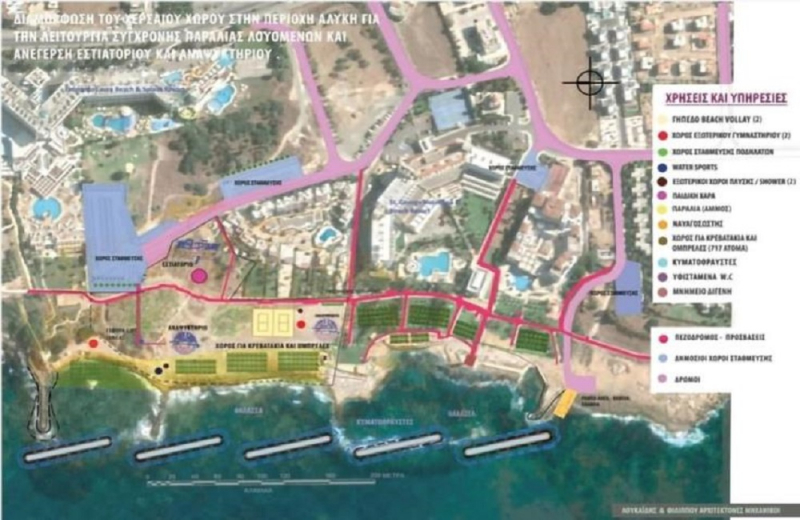 The President of the AKTI Melt and Research Center, Dr. Xenia Loizidou, expresses her intense concern for the environmental costs but also for the public safety risks involved in the plans to upgrade the Chloraka coastline, calling on the authorities to reconsider the coastal projects.
In an announcement for the "master plan" published in connection with the upgrading of the coastline of the area, Ms. Loizidou states that the breakwaters, the coastal projects included in this "master plan" and the way this development is handled of the coastline carries risks, in its estimation.
I express, he notes, "my great concern, because such projects, in addition to having a huge environmental cost, are projects that are dangerous to public safety."
He explains that the sea area has a relief that in combination with the intense wave action creates reverse bottom currents.
These, he adds, "together with the breakwaters are a deadly mixture that can cause drowning."
Ms. Loizidou calls on the authorities to reconsider coastal projects, noting that this "master plan" is in complete contradiction with the government's announcements for sustainable development "which is our European obligation according to the Green Deal".
ΚΥΠΕ