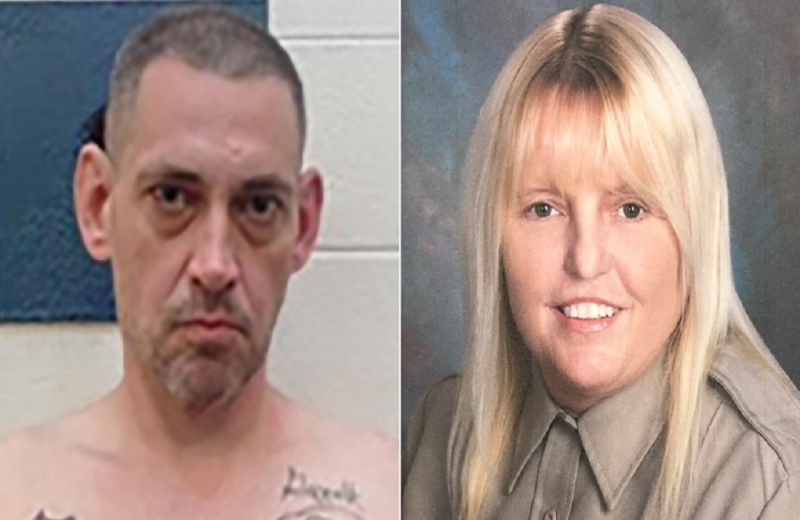 < p>Authorities managed to locate Vicky White after days of searching, leaving a hotel with a wig, getting into a car with the detainee and leaving. The chase started and a vehicle of the Authorities took them off the road, with the Cadillac they were driving deviating from the road.
The vehicle, according to CNN, was driven by Casey White.
< Police managed to pull the fugitive out, but White was seriously injured in the head by a bullet. Police, however, have denied that he shot her.
The long escape
Casey White reportedly told officers: "You will help my wife, she shot herself in the head, I did not do it." The two were not married, according to an official, but it appears the escape the prison was made with the help of the prison officer and there was a love affair between them.
The arrest of the couple came after 11 days of investigation.
Determining the extent of their whereabouts was the extent of the issue, with hundreds of reports reaching police on a daily basis from various US states. One of them was the one who helped locate the fugitive and the jailer.
Sheriff Dane Wending told CNN that the duo is believed to have been in Evansville since May 3. "It's hard to believe they've been here for so many days, but we're lucky to have found them today," Singleton said. The 56-year-old was initially charged with facilitating the escape of a detainee in the first instance and later faced additional charges of forgery and identity theft.
"He will be in a cell alone," he said. "He will be handcuffed and handcuffed while he is in the cell and if he wants to sue me for violating his political rights, let him do it. He will not be released from this prison again. I assure you, "he said.
The sheriff explained that this development was expected, as it was only a matter of time before they were identified.