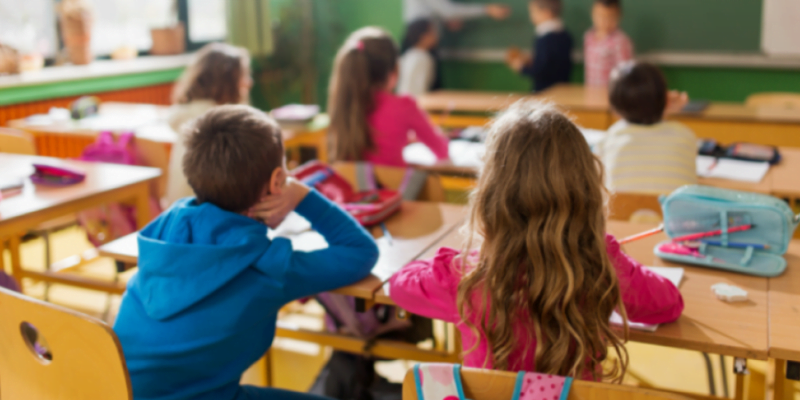 A lot of confusion has been created about the law to expand pre-primary education, an issue that affects many families. For days now, the authorities have been called to clarify the situation, something that has not been done so far.
According to the Minister of Education, the law deprives parents of the right to enroll their child in a private school for pre-primary and in fact that students who are in a private school should be transferred to a public or community school. He even adds that students under the age of four will have to enroll in private kindergartens because there will be no space in the public ones. The Ministry also invokes the opinion of the legal service.
The Parliament, not accepting the referral of the law, stated that the issue concerns the grant and there is no prohibition.
According to sources from the Education Committee who spoke to SigmaLive, from the beginning of the discussion of the bill Government, the Ministry of the Interior has requested the extension of the pre-primary since the four years and there was unanimity in this, but a comprehensive plan was never presented on how this will be achieved and how the Ministry of the Interior will allocate the 12 million from the Resilience and Recovery Fund.
Awaiting the President's decision
However, in the ranks of the POED they are waiting for the decision of the President of the Republic, while emphasizing that the way the issue has been formulated is something that needs to be clarified from the point of view of the executive power .
The president of POED notes that it is the right of every child to attend a public school and in no case did POED say that a parent should be deprived of the right to choose a private school, while adding that with with the right planning, public school structures can be strengthened and these children under 4 years and 8 months old can be given a place to access public school.
Now, the responsibility is in the hands of the President of the Republic on how to handle the matter, but the bottom line is that the Ministry of Education and the Parliament have a responsibility to remove the shadows around an issue that affects many families and clarify the situation rather than they deal with who is responsible.