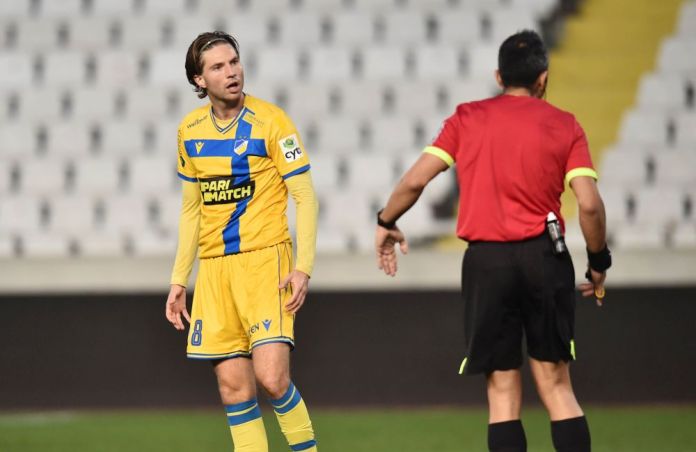 Alarm at APOEL with Lundemos!
The APOEL football player fell alone on the field in the game with Aris and immediately signaled an alarm to the blue and yellows. Ludemo seemed to suffer a lot while leaving supported (62 ′). The injury appears to be down in the ankle.
The Norwegian will undergo a medical examination to find out the size of the problem.
Like this:
Like Loading …