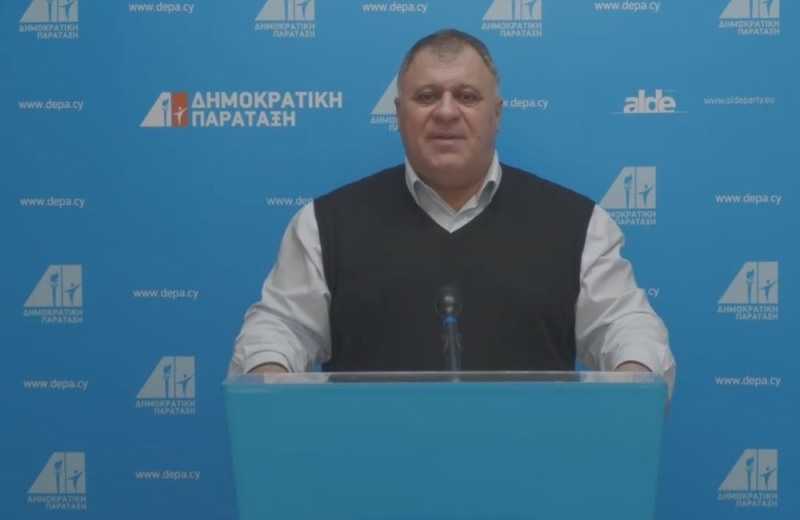 " Open wound "characterized the situation prevailing in DIPA – Cooperation and concerns the non-implementation of the verbal agreement between Karoyan & # 8211; Votsi, before the parliamentary elections last May, for the departure of the first and the entry of the second in Parliament, the Parliamentary Representative of DIPA, Alekos Tryfonidis .
This agreement provided that the president of DIPA, if his election in Parliament would leave and the seat in the parliamentary seats would be occupied by the first runner-up in the Limassol region, Angelos Votsis, promise , which, however, Mr. Karoyan failed. Even yesterday, exactly one year after the parliamentary elections, Mr. Votsis, in a post on his personal Facebook account, referred to the issue with the well-known saying about the & # 8220; lo of the man & # 8221 ;.
Speaking on the show Morning Review 107.6 and 97.6 of the Citizen, the Nicosia MP of DIPA & # 8211; Collaboration Alekos Tryfonidis, confirmed that there was such an informal agreement, as he said, before the elections, between Karoyan and Votsi. It even took place in the presence of Mr. Tryfonidis himself and others. "It was not Mr. Karoyan's primary goal to be in Parliament. "He was an MP, Speaker of Parliament and therefore gave this promise to Angelos Votsis", he said, noting that in the course of time, "political circumstances had changed and several executives considered that the leader of the party should be in Parliament". he said, and acknowledged that several efforts had been made, even by him, to implement the agreement. "Angelos Votsis has his right that requires the implementation of the agreement. "There is also a need to have an MP in Limassol", he noted.
Asked if Mr. Karoyan stays in Parliament, why he might become its president after the various "give-and-take" that may occur now with the presidential election, he replied: "I did not realize such a thing."
We are not in a hurry for the presidential elections
When asked about the election of DIPA in the presidential elections and when the party will end up with a candidate, he answered: "We are not in a hurry. We have a political council on Thursday, Mr. Karoyan will inform about contacts that have been made and will be made. We are not in a hurry because the political scene has not calmed down ", said Mr. Tryfonidis.
Listen to the speech of Mr. Tryfonidis in the Morning Inspection 107.6 and 97.6
ΠΟΛΙΤΗΣ 107, 6 · MORNING INSPECTION 31 & # 8211; 05 & # 8211; 2022 ALEKOS TRYFONIDIS