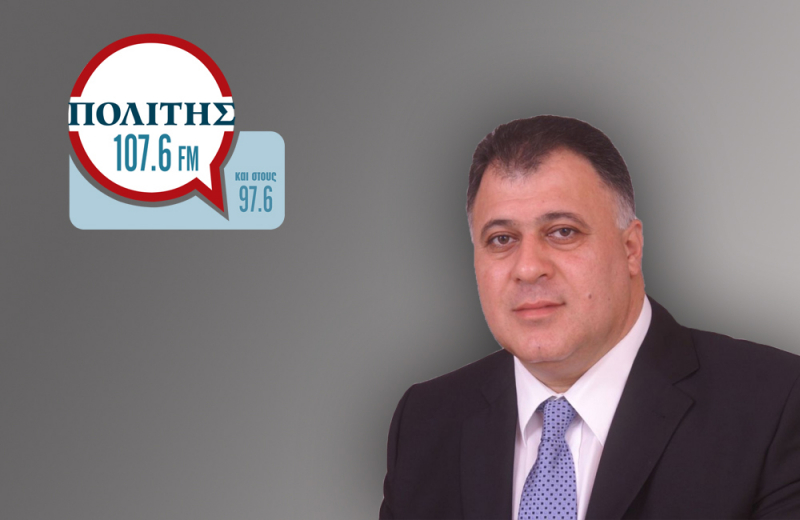 The MP of DIPA-Cooperation of Democratic Forces, Alekos Tryfonidis, was strongly positioned, invited to comment on the dissatisfaction on the part of the President for the attitude of party executives, who seem to be taking the place of Nikos Christodoulidis in the 2023 Presidential Elections. Tryfonidis spoke on the show "Morning Inspection" of Politis 107.6 and 97.6, in which he said that every day he tells Averof Neophytou, even Nikos Anastasiadis, that they should bow down and repent to DIPA, instead of complaining.
Asked to explain his statement, he said that in previous electoral contests for the presidency of the Republic, it is the people who supported and promoted Glafkos Clerides to the highest political office and Nikos Anastasiadis in 2013.
In the context of his intervention in the "Morning Inspection", Mr. Tryfonidis also spoke about the reform of Local Government.
Listen to everything that the MP of DIPA-Cooperation of Democratic Forces said to Politis 107.6 and 97.6:
CITIZEN 107.6 · MORNING INSPECTION 28 – 01 – 2022 ALEKOS TRYFONIDIS