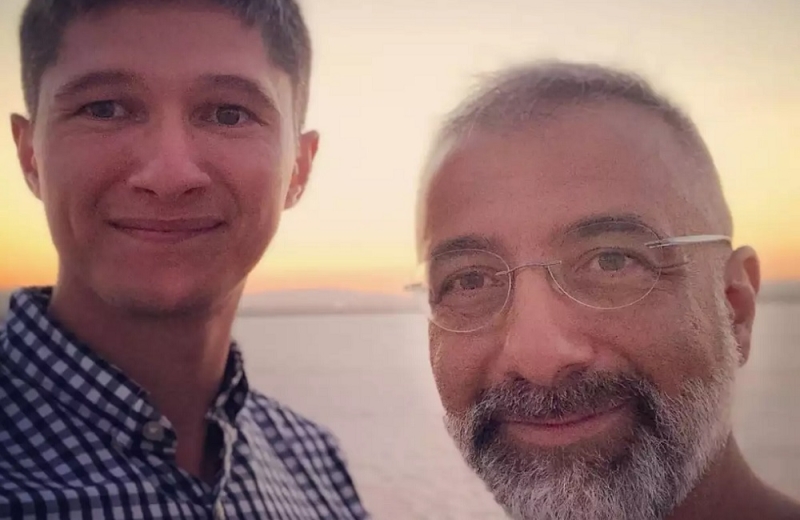 Ο Alex Panagi , the Cypriot artist who became famous through the YFSF of ANT1 and for a few years now has made a cohabitation agreement with his Ukrainian partner, was hosted on Betty Maggira and the show "< strong> Who is breakfast ", on the morning of Thursday 24/3.
Alex Panagi spoke about the initiative to host at home the relatives of his beloved, who left Ukraine due to of war.
"When the war broke out, we had a lot of drama at home. Because my comrade was in the military academy, I tried to persuade him not to go to Poland with his fingernails and teeth. He wanted to go to the border on foot to find his city and his parents. I offered him with tears in his eyes to stay, to find a reason to exist here in Cyprus.
So we started a collaboration with the Red Cross, the Cypriot government, the Ukrainian community and others , creating a mutual aid network. (…) We Cypriots and half of the Greeks have lived in exile. We can not forget our history and what we have drawn. This is how we embrace the people who came to Cyprus ".
See everything that Alex Panagi said to Betty Maggira:
tlife.gr