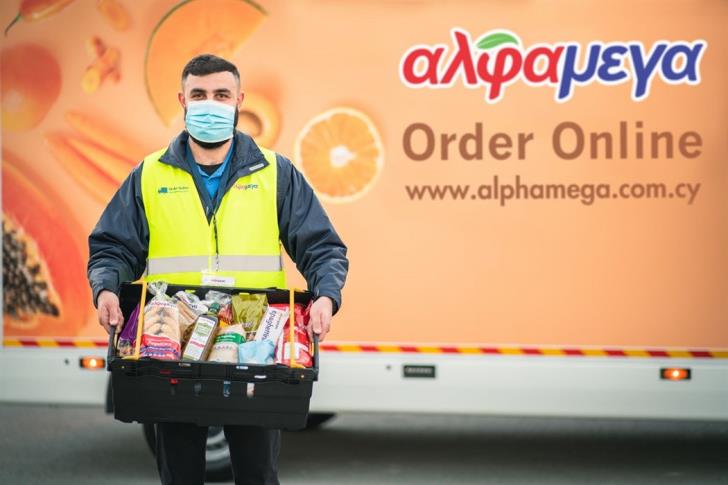 The company celebrates one year of successful operation of its online store
One year of successful operation was completed by the online store of Alfamega Supermarkets and the company celebrates it, offering one month free delivery.
Wanting to thank their customers, who embraced the chain's online store from the first moment, Alfamega Supermarkets will deliver the purchases that will be made online for free from the 1st to the 31st of March 2022.
The Consumers will be able to enjoy the free delivery of their orders by doing their shopping normally through the online store of Alfamega Supermarkets. After adding the products one by one to the shopping cart, a voucher for free shipping will be automatically activated, so that when paying for their order they do not have to pay shipping costs.
In his statements, the Chief Marketing Officer of Alfamega Supermarkets, Giannis Ioannou, pointed out that "our decision to offer free home delivery of online orders for a month, is the least sign of gratitude to our loyal customers, who embraced from the beginning the online store of Alfamega Supermarkets. In fact, the response of the consumer public exceeded all our expectations and predictions. Indicatively, by the end of February 2022 we had 25,000 new customers. Our commitment is to continue the efforts to meet the ever-changing needs of our customers and to enhance the shopping experience they enjoy, both in our online store and in our physical stores. "
The online store of Alfamega Supermarkets was launched in February 2021, offering nationwide coverage and a wide range of products in excess of 10 thousand codes. The great interest of consumers was confirmed from the very first period of operation of the store, since in May 2021, the traffic had quadrupled compared to February 2021, when it was put into operation, while the average product in the consumer's digital basket was four times the number of visitors to the Company's physical stores. .