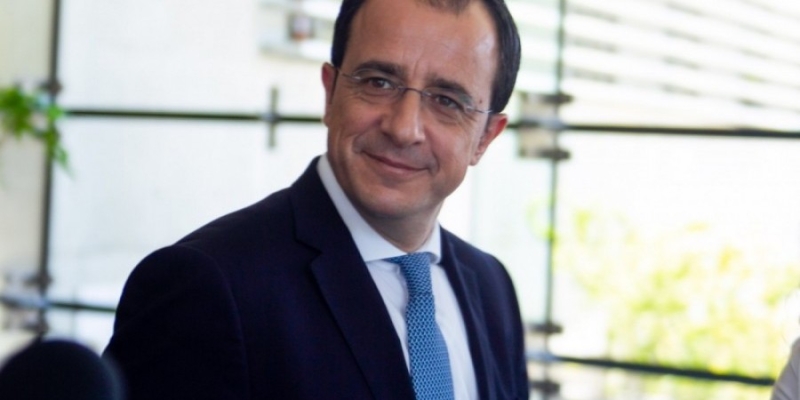 The President of the Republic, Nikos Christodoulidis, is making a day-long visit to Paphos today, Wednesday.
According to a relevant announcement, the President of the Republic Nikos Christodoulidis will testify this Wednesday morning the cornerstone of the American University of Beirut. Mediterraneo, in the Charoupomylon building complex, in Paphos. The foundation stone laying ceremony at the AUB premises in the carob mills will take place at 11 am.
As announced by the Mayor of Pafos Phaidonas Phaidonos, the AUB which will operate from next September greatly strengthens the efforts of the State but especially of the local authority of Pafos for the development of higher education.
The projects, he said, progressed at a very fast pace. He expressed his satisfaction with the progress of the works, adding that it is expected that next October the facilities of Phase A of the University will essentially be completed.
The Mayor of Pafos stated that the University will operate temporarily for a few months in the facilities that the Municipality granted to the Pafos Innovation Center and will welcome the first students there in September. Soon after, he added, "students will move into the very promising buildings which are designed to function as university facilities". He also informed that in the future the facilities of the American University of Beirut (AUB) – Mediterraneo will be expanded.
At noon PtD will meet with leadership of the EBE Paphos, at the Offices of the Chamber Paphos. The meeting is expected to discuss projects such as the creation of the Marina in Potima and the completion of the road network from Paphos airport to the tourist area of ​​Coral Bay.
The progress of the first phase of the Pafos-Polis Chrysochous highway and the completion of the designs for the second phase of the project.
At 5 pm President Christodoulidis will celebrate the opening of the "Nassos Konstantinou" training center. of Paphos FC, near Geroskipou beach.
Source: KYPE