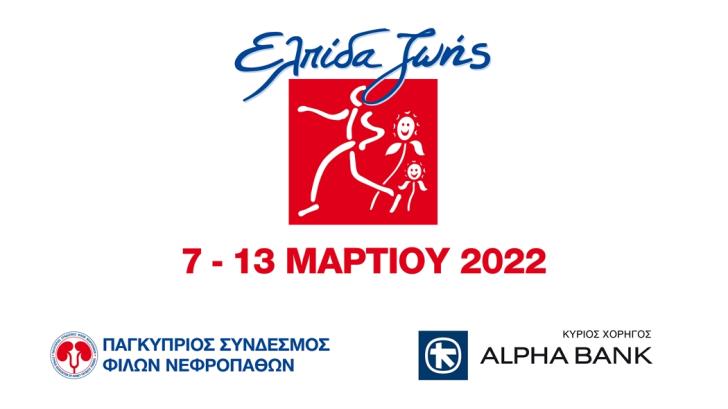 Η Alpha Bank Cyprus L td remains, for another year, Main Sponsor and timeless ally of the Pancyprian Association of Friends of Kidney Patients actively supporting the 30th & nbsp; Annual Nephrological Awareness and Prevention Week to be held between March 7 and 13, 2022 .
The campaign week includes World Kidney Day which has been established until the 2nd Thursday of March, conveying the message of essential support to our kidney patients, but also and the prevention of problems related to kidney health.
As part of the Corporate Responsibility Program, Alpha Bank Cyprus Ltd proceeds with the financial support of the Association's fund and at the same time in an information and public awareness campaign and of its Clients on kidney disease and prevention. Specifically, the Bank will make its Branch Network available as points of sale for the campaign contribution cards in order to raise money for the financial support of the Association.
Focusing on the People, and with full awareness of the role and Alpha Bank Cyprus Ltd responds in practice to the needs of the Cypriot society, contributing in every way to its support.