POWERED BY:
19:52 Saturday
March 12, 2022 INSIDER • GOAL • IN-CYPRUS • PROPERTY • CYPRUS-IS • CAREER LIKE • GOING OUT • XRYSES SYNTAGES • ACTIVE • PHILGROUP ΕΙΔΗΣΕΙΣ & ; SOCIETY & nbsp; INSIDER & nbsp; OPINIONS & nbsp; GOING OUT & nbsp; CULTURE & nbsp; SPORTS & nbsp; AUTO & nbsp; GOOD LIFE & nbsp; USEFUL & nbsp; PRINTED EDITION & nbsp;
ARCHIKIEIDISEISPOLITIKITOPIKAPARASKINIOMEDIAELLADAKOSMOSEPISTIMIPERIVALLONTECHNOLOGIASYNENTEFXEISCHRYSES ETAIREIESKOINONIAEIDISEISKYPROS OF CHTHESANAGNOSTI HAVE LOGOEPISTOLESSYNENTEFXEISDIMOFILI IN INTERNETVIDEOSAFIEROMATAADVERTORIALINSIDEREPICHEIRISEISKYPROSBRAND VOICECAPITALFORBESBLOOMBERG OPINIONPROTAGONISTESKAFTI GRAMMICHRYSES ETAIREIESKARIERAAPOPSEISARTHRA IN "F" INTERVENTION IN "F" MESSAGE YOUR SKITSAO WORLD TWITTERGOING OUTTHINGS TO DOCINEMAMOUSIKIESTIATORIABAR/CAFETV ODIGOSTILEORASIPOLITISMOSKYPROSKOSMOSKRITIKESEKDILOSEISPROSOPAATHLITIKAPODOSFAIROMPASKETPARASKINIAELLADADIETHNIALLA SPORAPOPSEISSKITSOVIDEOSAUTONEAPAROUSIASIAPOSTOLESAGONESKALI ZOIFGEIADIATROFIEF ZINASTRACHRYSES SYNTAGESSYNTAGES SEFVIMA VIMACHRISIMAFARMAKEIAGIATROIAERODROMIALIMANIATILEFONAOPAPKAIROSSYNALLAGMALACHEIAAPPSPROSFORESENTYPI EDITION POLITIKITOPIKAPARASKINIOMEDIAELLADAKOSMOSEPISTIMIPERIVALLONTECHNOLOGIASYNENTEFXEISCHRYSES COMPANIES EIDISEISKYPROS OF CHTHESANAGNOSTI HAVE LOGOEPISTOLESSYNENTEFXEISDIMOFILI THE INTERN ETVIDEOSAFIEROMATAADVERTORIAL EPICHEIRISEISKYPROSBRAND VOICECAPITALFORBESBLOOMBERG OPINIONPROTAGONISTESKAFTI GRAMMICHRYSES ETAIREIESKARIERA ARTICLES IN "F" INTERVENTION IN "F" MESSAGE YOUR SKITSAO WORLD OF TWITTER THINGS TO DOCINEMAMOUSIKIESTIATORIABAR/CAFETV ODIGOSTILEORASI KYPROSKOSMOSKRITIKESEKDILOSEISPROSOPA PODOSFAIROMPASKETPARASKINIAELLADADIETHNIALLA SPORAPOPSEISSKITSOVIDEOS NEAPAROUSIASIAPOSTOLESAGONES YGEIADIATROFIEF ZINASTRACHRYSES SYNTAGESSYNTAGES SEFVIMA STEP FARMAKEIAGIATROIAERODROMIALIMANIATILEFONAOPAPKAIROSSYNALLAGMALACHEIAAPPSPROSFORES ENTERPRISES LTD BRAND VOICE CAPITAL FORBES BLOOMBERG OPINION PROTAGONISTS HOT LINE GOLDEN CAREER COMPANIES
EXCLUSIVE COOPERATION
TOGETHER WITH
Powered by
Next Previous Altamira: Apartments and houses for immediate use HOME • INSIDER • CYPRUS • Altamira: Apartments and houses for immediate use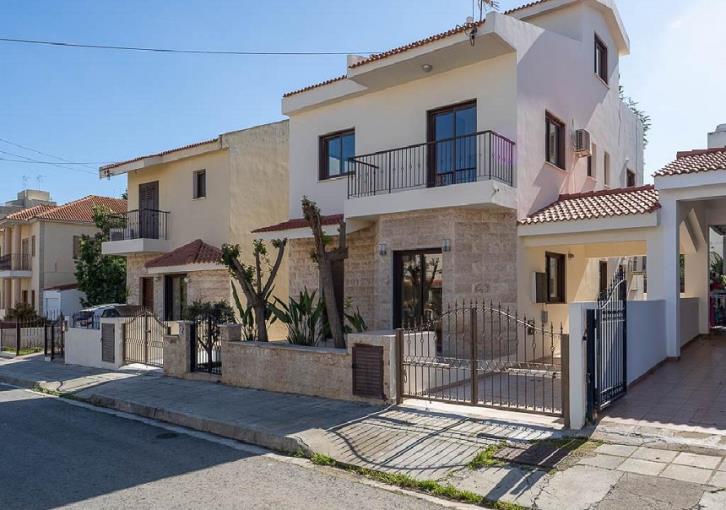 Residential properties in popular areas include Altamira's new posts Real Estate
Unique opportunities in homes and apartments, which are available for immediate residence, are included in the new posts of Altamira Real Estate this Tuesday, giving the solution to those who are looking to get their own home.
These are ready-made houses and apartments, which are available for sale on the Company's website, www.altamirarealestate.com.cy and are located in popular locations in Nicosia, Limassol and Larnaca. The properties can be used and inhabited directly or rented, which makes them an attractive investment choice, as they can bring significant income to their potential owner. They are, in essence, ready-made solutions, with buyers being able to act immediately, depending on the type of investment they wish to pursue.
They offer a variety of benefits for their buyer, as they are exempt from VAT, are close to a wide range of services and amenities, are available at much lower prices compared to new housing units and the process of obtaining them is much faster. In addition, the fact that several of them are empty, allows the potential buyer to design and decorate the interior as he wishes.
Eight apartments from € 90,000 in the center of Larnaca
We located eight two-bedroom apartments in the center of the Municipality of Larnaca, specifically in the parish of Chrysopolitissa, near the roundabout of the Port and the avenue of Archbishop Makarios III. This is an area with huge prospects due to the construction of the Larnaca Marina as well as the remodeling of the coastal front, from the Port to the beach of KOT.
The properties, available at indicative prices starting from € 90,000 and up to € 95,000, are part of the well-preserved apartment building "Vikentios and Augusta Court" and offer excellent access to the city center and the beach of Finikoudes. Each apartment has an independent title deed, while it consists of an open plan living and kitchen area, covered terrace, two bedrooms and a bathroom.
It is noted that six of the apartments are rented from € 365/month up to € 500/month, while depending on the sale price their return may exceed 6%.
Two-storey house with an attic in Lakatamia
In the province of Nicosia and specifically in the Municipality of Lakatamia, we distinguished an empty and ready two-storey house with an attic, at the indicative price of € 280,000. It is a quiet and attractive location, close to Hippocrates Avenue and the supermarkets "LIDL" and "Alfamega". The house is in very good condition and consists of four bedrooms, two bathrooms, living room, kitchen and dining room. It also has an attic with a bedroom, office and uncovered terrace while outside it consists of covered parking, courtyard with garden and storage. The house, with closed areas of 180 sq.m., is empty and ideal for families and young couples.
Maisonette with pool and a spacious apartment in Limassol
Of great interest is a comfortable and spacious three-bedroom apartment in the parish of Tsiflikoudia in the Municipality of Limassol, near the roundabout of the Port and the busy Franklin Roosevelt Avenue. The property is an excellent choice, since similar types of apartments can hardly be found in the Limassol real estate market. The property, which is sold at the indicative price of € 175,000, enjoys excellent access to the center of Limassol and the shopping center "My Mall", while its level of maintenance is very good. It consists of living room, kitchen, three bedrooms and bathroom, while it has a large terrace with pergola. The area of ​​the interior is 103 sq.m. and terraces in 42 sq.m. ..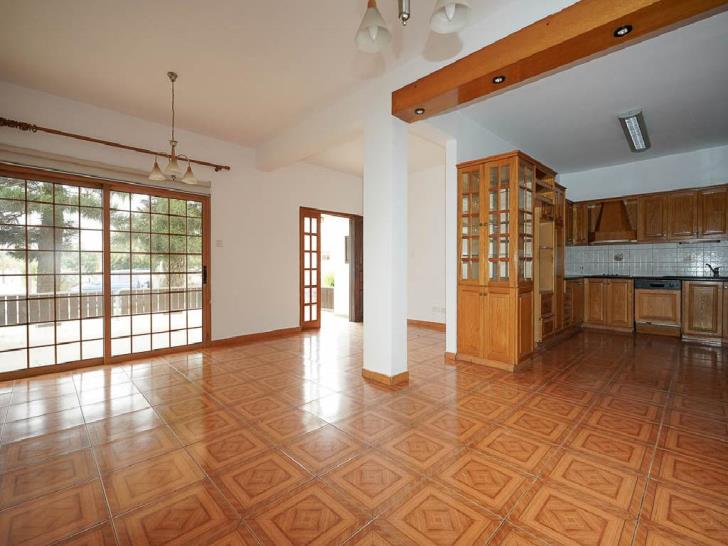 In the Municipality of Agios Athanasios in the province of Limassol, near the roundabout of Linopetra and the department store "Jumbo", we saw a maisonette with a pool which is for sale at the indicative price of € 280,000. The property, which is empty, is in good maintenance and consists of a basement, ground floor, first floor and outdoor courtyard with swimming pool. Specifically, the basement has a parking space, a bedroom, storage room and bathroom, while the ground floor and first floor consist of living room, dining room, kitchen, terraces, three bedrooms and bathroom.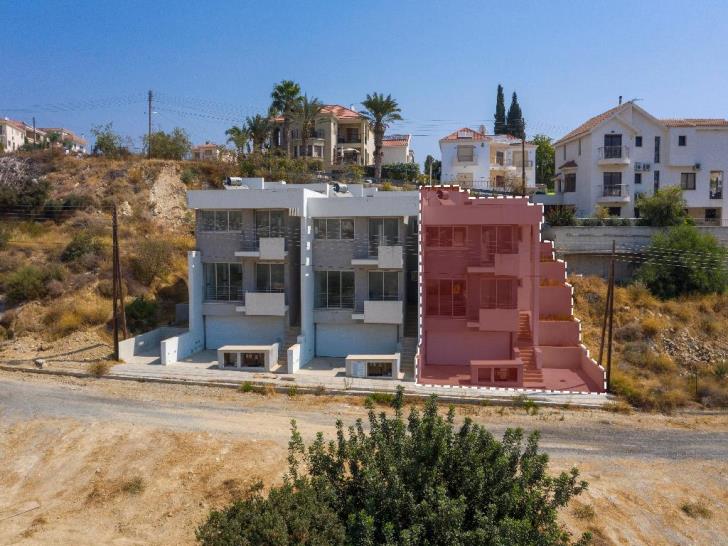 Source: www.philenews.com