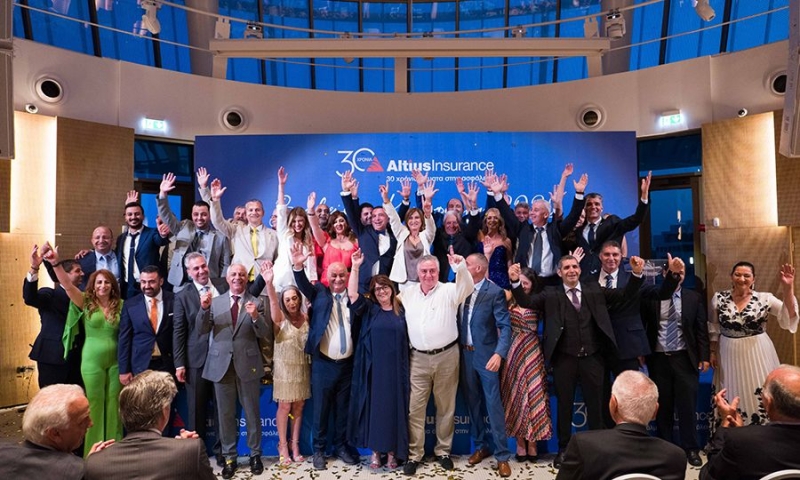 On the occasion of its thirtieth anniversary, Altius Insurance organized, on Friday, June 9, a celebratory gala at the emblematic Marina of Ayia Napa.
As part of the corporate event, the Awards for the Top Members of the Altius team were held Insurance that stood out in 2022, followed by an anniversary dinner.
The dinner was attended by the president of Altius Insurance, Mr. Doukas Paleologos, the board of directors of Altius Insurance, the vice-president of the European insurance and reinsurance federation, Insurance Europe, Mr. Alexandros Sarrigeorgiou, the insurance intermediaries of Altius Insurance, as well as friends and partners of the company from the business world of Cyprus.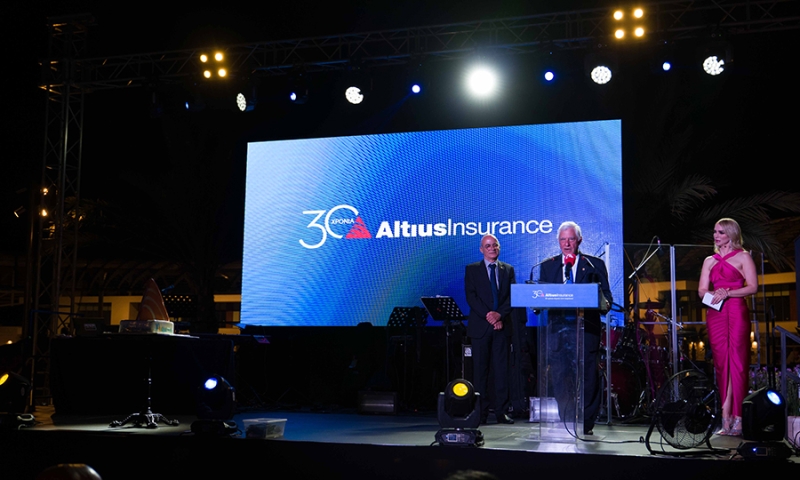 With the message "Altius Insurance – 30 years of leaps in insurance", reference was made to the company's successful course and the range of its activities. Since its inception, the company has been active in the insurance sector and since then has a strong presence in the field offering a wide range of insurance services in the life, health and general industries. With a clientele exceeding 60,000 satisfied customers throughout Cyprus, Altius Insurance is one of the largest groups in the Cypriot insurance market. At the same time, it actively participates in almost all committees related to the industry and maintains long-term partnerships with the largest reinsurance companies internationally.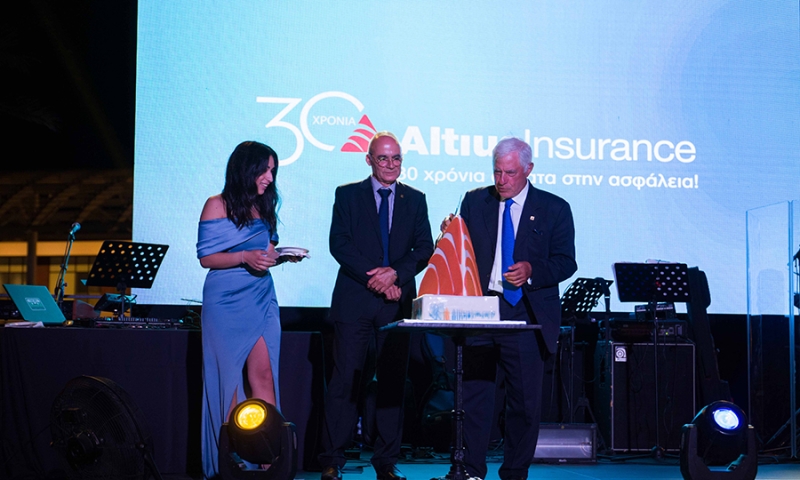 The thirty-year journey of Altius Insurance, as captured successfully on television and corporate video, guests who enjoyed the special evening had the opportunity to watch in the first screening. With the end of the event, Altius Insurance renewed its appointment for next year and its commitment for even more successes and more security.
< iframe width='300px' height='500px' src='https://www.adstorebluebird.cy/api/banner/ServeBanner?zoneId=2734' frameborder='0' scrolling='no'>