In 2023 the Company sealed its thirty-year course with innovation and offer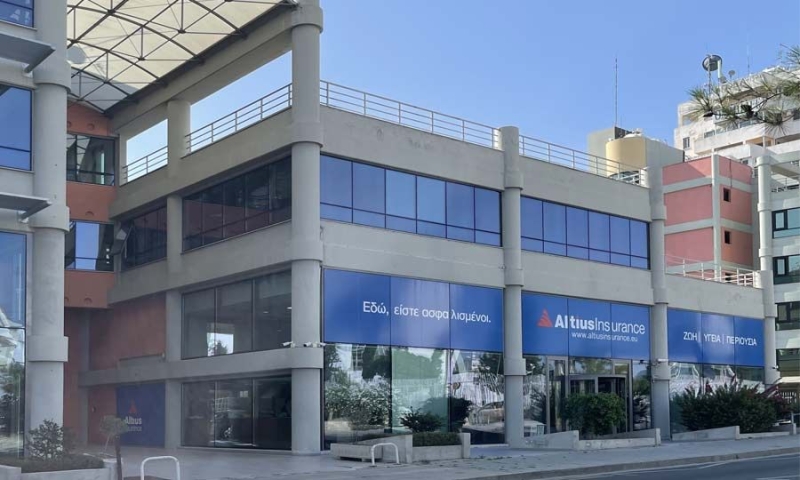 This year Altius Insurance celebrates thirty years of successful course and presence in the insurance industry. From 1993 until today, it has protected every aspect of private and business life while providing a strong sense of security to more than 60,000 satisfied customers, with reliable insurance products that meet the modern age.
Since 1993, Altius Insurance has been driving history with safety.
Its journey through time
Altius Insurance, formerly Alpha Insurance, was founded in Cyprus on May 6, 1993. On January 16, 2015, Alpha Insurance was fully acquired by a group of investors, led by Mr. Doukas Palaiologos, with a strong participation of the company's management members, and was subsequently renamed Altius Insurance. Since then, it continues to evolve and upgrade its services and products, with the aim of offering modern and integrated solutions.
Altius Insurance's product range includes, among others, life, health, pension, savings & investment, student, property, office and shop, boat, general civil liability, professional liability, and group insurances.
In 2023, the Company sealed its thirty-year course with innovation and offer, enriching the market with the pioneering "StiriZO" program, which provides life insurance coverage to citizens who have recovered from cancer.
Network & partnerships with reinsurance companies
With a presence in all the cities of Cyprus, Altius Insurance has 8 branches and a well-trained network of insurance consultants and agents. At the same time, it maintains long-term partnerships with the largest international reinsurance companies (Swiss Re, Hannover Re, Scor Re, Munich Re, Mapfre Re, etc.).
Success in numbers
• 232% Solvency Ratio in 2022 – based on an audited financial solvency report (SFCR) on the financial strength and solvency of Altius Insurance
• 60,000+ satisfied customers
• In 2022 ranked as the 6th largest insurance group in the Cypriot insurance industry, among 27 companies
• Since 2007 maintains the largest market share in Cyprus in the Professional Negligence insurance sector for Doctors, Dentists and Pharmacists
Security in the age of digitization
Attuned to the requirements of the modern era and keeping up with technology, Altius Insurance is constantly evolving with the sole aim of quality service to its customers. Therefore, it invests in digitization that increases the efficiency and speed of handling processes, while at the same time accelerating the transition to a "paperless" system, friendly to the environment. The Company has developed systems for managing contracts and claims, direct online payments and issuing offers, while the customer portal will soon be launched which will offer new features and access to immediate information and communication between customers and insurance advisors.
< iframe width='300px' height='500px' src='https://www.adstorebluebird.cy/api/banner/ServeBanner?zoneId=2734' frameborder='0' scrolling='no'>