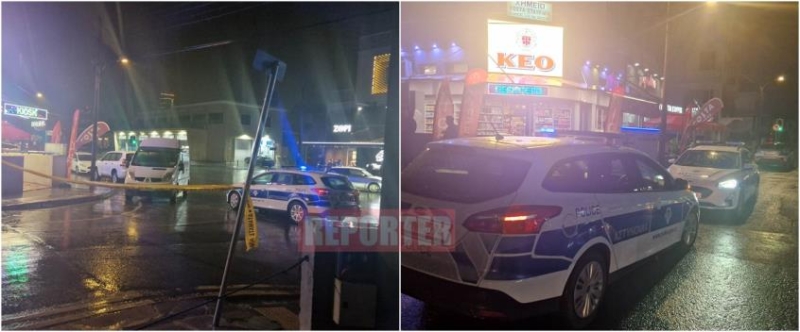 The pieces of the puzzle surrounding the murder that took place on Sunday night in the heart of Nicosia, with the victim of 21-year-old Alsweidani Ahmad, from Syria, with all the data showing a settlement of accounts between persons of the foreign underworld of the capital, is trying to unite Police. his company.
When the victim moved towards his vehicle, the 22-year-old alleged perpetrator opened fire on him, as a result of which shots hit him in the head and fatally wounded him, while a second vehicle at the scene, which belonged to friendly faces of the victim. From the examinations at the scene, it appears that the victim's vehicle received five to seven shots.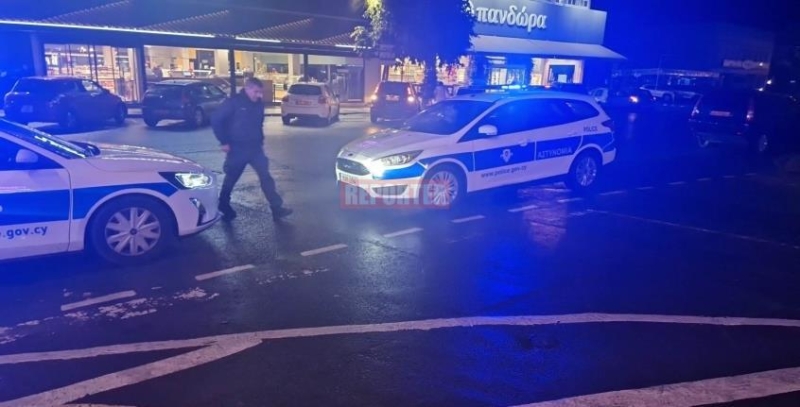 Police investigations are ongoing, with members of the TAE Nicosia receiving statements, both from the persons who were at the scene, as well as from other persons who may know the relationship between the perpetrator and the victim, in order to fully clarify the motives behind from the murder of the 21-year-old, but which are crowned in a specific direction and it is considered almost a given that this is a settling of scores.
Under the microscope of the Authorities are closed circuits for monitoring real estate in the area where the death ambush took place, in a an attempt to ascertain what preceded and followed the death ambush, while in the frame there is also an arson committed in the recent past and it is being investigated whether the two cases are connected.
Regarding the 22-year-old Osama Aldheis from Syria, a resident of Cyprus, who is wanted as a perpetrator, so far no trace of him has been found, while the Police released his photo.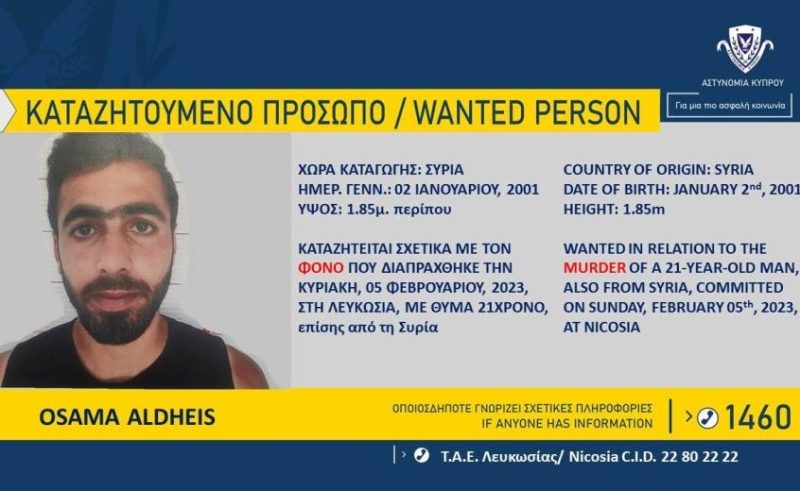 However, according to police sources, the victim and perpetrator seem to have engaged the Police again, and in particular the YCAN. In fact, about two years ago, the victim filed a complaint about an attack against him by another person in Nicosia, however, when the case was brought before a Court, he decided to withdraw his complaints.
At the same time , on Monday afternoon the autopsy on the victim's body was completed, which was carried out by the head of the forensic service, Angeliki Papetta, and the medical examiner Orthodoxos Orthodoxou. According to the Police, the autopsy found that the victim's death was caused by a severe craniocephalic injury, caused by a firearm. The 21-year-old received the bullet in the forehead.