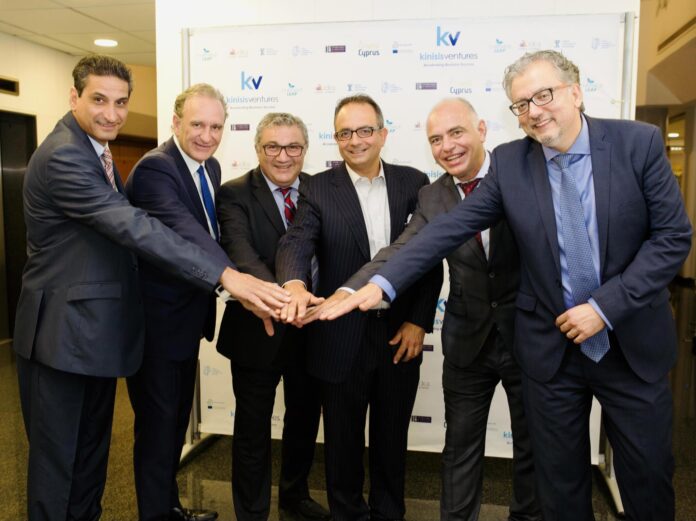 Threedium Ltd, one of the portfolio companies of Kinisis Ventures Fund I, has successfully closed its Series A round. The round was led by 2 global giants, Olma Capital, a luxury technology fund, and IPG (Interpublic Group), a listed company of New York Stock Exchange. Along with them, a number of existing and new institutional and private investors, including Kinisis Ventures Fund I, joined the round showing incredible confidence and support in Threedium's vision and trajectory. "Threedium's technology is already actively redefining the multidimensional experience of global commerce today and tomorrow", said Andreas Panagi, co-founder of KV."Even in 2019, when we first met Michalis Charalambous and the rest of the team, 3D/AR technology set them apart from an international pack of competitors". Threedium was one of the first additions to the Kinisis Ventures Fund I portfolio. "They had a clearly articulated vision and roadmap from the beginning and it's great to see them working diligently to meet and exceed their own expectations," added Giannos Georgiadis, co-founder of KV.
Threedium has grown into a team of over 40 professionals with an established presence in the UK, USA, Slovakia and Cyprus. They work with clients and partners across Europe, North America and Asia and have earned their 'seat' at the thought leadership table of the Web3 luxury trade, while their management team is often the industry's voice of information.
"Our team, brand, technology and work product are widely recognized and our global client list including Diageo, Farfetch, ASICS, Adidas, FENDI, Bulgari, Dior, Tommy Hilfiger and many others have partnered with us to redefine the future of online commerce," said Mike Charalambous, co-founder and CEO of Threedium. "The additional capital will support our continued global growth, expand our technical resources and fuel our team's relentless pursuit of innovation. The completion of Series A is an important step towards achieving our vision", added Mr Charalambous. Raising money in a relatively tough global market is not easy. In recent years the investment markets have not been stable when it comes to raising money, which makes an already complex task even more stressful, resource-draining and character-building exercise. "When your vision, roadmap, team and commercial appeal align with your narrative, investors will pay attention," said Christos Drousiotis, KV Senior Partner. "And this is not from my recent investment strategy book, I actually saw this while sitting on most of Threedium's critical Series A investor calls, acting as CFO.
What is Kinisis Venture Fund I: Kinisis Venture Fund I is an investment arm of KV Kinisis Ventures Fund RAIF V.C.I.C. Plc, the first Venture Capital Fund registered with the Cyprus Securities and Exchange Commission, focusing mainly on Cypriot start-ups. The Fund's strategy and focus is to leverage the experience of the investment advisory team in the US to help capitalize on disruptive Cypriot innovation that can differentiate, compete and scale primarily in the US and other key international markets