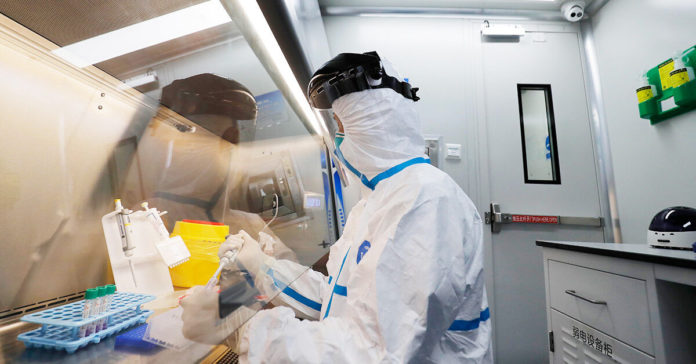 A report on the origin of covid-19 conducted by a US state laboratory concluded that the hypothesis that the virus may have leaked from a laboratory in Wuhan, China is reasonable and worth further investigation, the American Wall Street newspaper reported in an article on Monday. Journal, citing individuals aware of the confidential document.
The report was compiled in May 2020 by the Lawrence Livermore National Laboratory in California. The State Department cited the findings in a report on the origins of the pandemic published in the last months of Donald Trump's presidency, the WSJ reported. The estimate of Lawrence Livermore scientists was based on the genetic analysis of the new coronavirus, according to the newspaper. The American laboratory refused to comment on the WSJ article.
US President Joe Biden announced in May that he had asked his advisers to find answers to the question of the origin of SARS-CoV-2. The U.S. intelligence service is considering two possible scenarios: the virus came from a laboratory accident or from a person coming into contact with an infected animal, but they have not come to a conclusion, Biden said.
A secret US intelligence report released while Trump was still US President said that three researchers at the Wuhan Institute of Virology fell ill in November 2019 and needed to be treated, US government sources said. US officials have accused China of not being transparent about the origin of the new coronavirus, a charge Beijing denies.