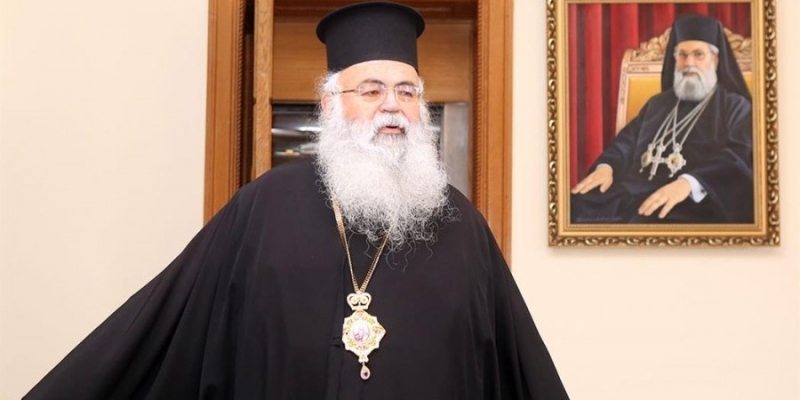 Announcement of the Initiative «Ammochos – for Cyprus» regarding the statements and the Easter encyclical of the Archbishop of Cyprus George.
To our great disappointment, on the occasion of such important and festive days for our island, the Primate of the Church decided in his Easter encyclical to deliver a speech that demonizes the prospect of a federal solution to the Cyprus issue, while at the same time targeting immigrants with arbitrary and xenophobic allegations. Unfortunately, we saw and heard the new Archbishop adopting and spreading in society a rhetoric that cultivates racist hatred and that divides the Cypriot people in relation to the great problem of the place· a discourse promoted mainly by the Far Right.
At the same time, the debate on the bill concerning the regulation of the operation of the "customs" of lampreys and Easter crackers. We really wonder how this new bill will work, which does not practically combat the problem.
Our Initiative lists four serious reasons why it argues that firecrackers and firecrackers should be criminalized:
(a) It leads young people into dangerous situations, for themselves and for the wider society, such as disasters, fires, mutilations and others.
(b) The anxiety created in churchgoers, who are worried for their physical integrity, since in most cases no security and protection measures are taken
(c) The psychological stress created for animals and pets who these days are in a permanent state of panic and fear.
(d) The illegal trade in firecrackers, fireworks, and other dangerous items endanger thousands of citizens every year. . The state should finally rise to the occasion and take responsibility for the criminalization of the "custom" of firecrackers and firecrackers, and the application of existing legislation on hate speech against all those who utter it, no matter how high they are.