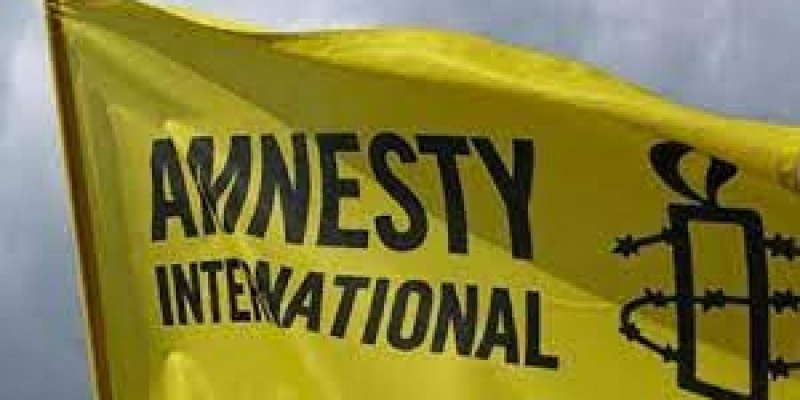 The use of rubber-coated projectiles and more generally weapons that are theoretically "less lethal" against protesters is "increasingly generalized" practice, the human rights organization Amnesty International denounces in a report released today.
«Around the world, security forces are increasingly using rubber-coated bullets and other law enforcement weapons to violently suppress peaceful protests, causing horrific injuries and deaths," the non-governmental organization said.
"Availability, variety and use" of these types of projectiles "are experiencing a large increase on a global scale and are contributing to the militarization of maintaining order during protests", says the Amnesty report, under the title "My eye exploded".
The text, released by Amnesty in collaboration with the Omega Research Institute, reveals that metal bullets and shrapnel, as well as tear gas, are used "frequently" in an unpredictable or punitive manner, which constitutes an "unjustified or disproportionate use of force".
Amnesty International and 30 other NGOs are calling for a global "convention against the trade in instruments of torture" to be drawn up and implemented, which will be "supported by the United Nations", in order to prevent the manufacture and marketing of such munitions.
The result of five years of research in more than thirty countries, the report also reveals that national laws on the use of these missiles do not always comply with international rules, according to which "these weapons should be used only as a means of self-defense" of recourse against violent people who pose a direct threat to physical integrity» of the police or others.
According to Amnesty International, tear gas is often fired directly at people or crowds in Chile, Colombia, France, Iran, Tunisia and at least eight other countries.
In France, « at least 2,495 protesters were injured during the Yellow Vest protests between November 2018 and May 2019, the text said.
The use of tennis ball-sized rubber-coated projectiles "caused at least one death due to head injury and 24 very serious injuries» in Spain, according to the national campaign Stop Balas de Goma, cited in the report.
In Chile, 440 eye injuries, including more than 30 cases of sight loss, have been recorded since the start of mass mobilizations against of social inequalities in October 2019. Amnesty International highlights that the real numbers are "probably much higher".
Read also: Zelensky: The future of the country depends on the fighting on the eastern front
Source: APE-MPE