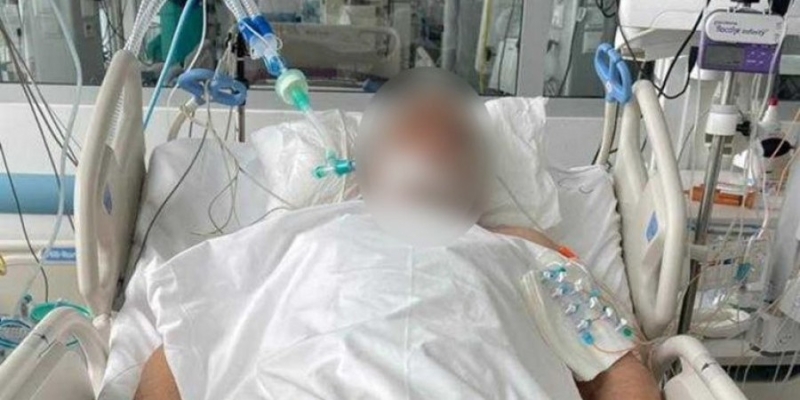 A Syrian migrant is being treated in a hospital in Poland after falling from a fence on the border with Belarus.
According to Al Jazeera, Mohammad, who is in a coma in a hospital in the eastern Polish city of Bialystok, was injured on April 7 after falling from a five-meter-high fence. This particular fence was built by the Polish authorities and is 186 kilometers long.
Abdul, Mohammad's brother, told Al Jazeera that his brother broke his legs falling from the fence but then the his wounds became infected, putting him at risk of death.
The doctor treating Mohamed has prepared Abdul, who traveled from Cyprus to be at his brother's bedside, for the worst .
"I don't think he has hope," Abdul told Al Jazeera by phone, his voice cracking with emotion. "He could die today or tomorrow".
Mohammed, 58, lost everything in the Syrian civil war. However, Abdul said he did not know his brother intended to make the dangerous trip, for which he paid about $14,000.
Also read: Wooden boat with irregular migrants off Cape Greco