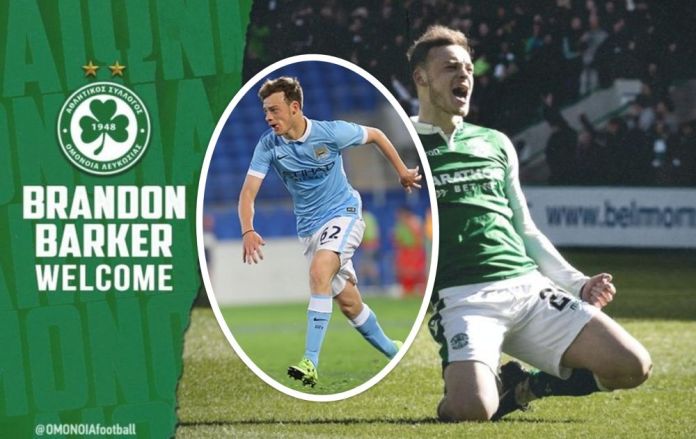 Brandon Barker, then, is the fourth transfer of Omonia. The Greens have announced their agreement with the 25-year-old English winger, who is expected on the island to sign his contract.
This is a footballer whose arrival in Cyprus would not be & # 8230; possible, if it justified the very high expectations that existed for & # 8217; him, some years ago. When he played for City U23, he was considered a great talent, with the prospect of becoming one of the stars of the Manchester team in the coming years. It is indicative that in 2014 he was voted by his teammates as the top football player of the second group of citizens, receiving the relevant award.
How many expectations there were for Brandon, is fully understood through article written in the Bleacher Report by Rob Pollard (City's first correspondent) in 2015. This text analyzes Barker's strengths, his weaknesses and, more generally, his prospects. 18 year old then ace.
Read in detail what he says:
Brandon Barker is another player who is being discussed as the star of the future. The 18-year-old is a player with tremendous confidence, always prepared to dribble his opponent or try to be audacious in front of the goal.
It is a style that has brought attention get him. Go to Twitter after each game and praise comments flow. He can use both feet, go sideways or converge and had a great relationship with Angelino before the Spanish left back went on loan to New York City.
He consistently destroyed the right backs of the academies last season. "Score when he wants" was heard from the podium of City's academy and scored 12 goals this season. As the year went on he became more and more confident and he took this with him in the preparation in Australia where he impressed with his skills and creativity among the City stars.
Is he ready to join the first team in the near future? Definitely no. Can he do it if he continues if he improves his game? Definitely yes, but the improvements should be significant.
One of the big problems he faces is that the level he needs to reach to become a first team player is so high that no one can guarantee that he can achieve it. City have just signed Rahim Sterling, a player only two years older than Barker, but who seems far ahead in terms of quality. Sterling played a key role at Anfield as an 18-year-old and looks set to take a key role at City and England in the near future.
Barker has some holes in his game. His fitness needs to improve and he may be holding the ball longer than he should. This can ruin possession when he plays against naturally stronger players.
His career can easily go either way. Either he makes the necessary corrections in his game, he sculpts his obvious talent and becomes a very important player for City, or he gets carried away, relying so much on his talent without putting himself on the right track and ends up becoming a player who is flattered and cheats.
He has everything he needs to succeed. Whether he succeeds or not is up to him.