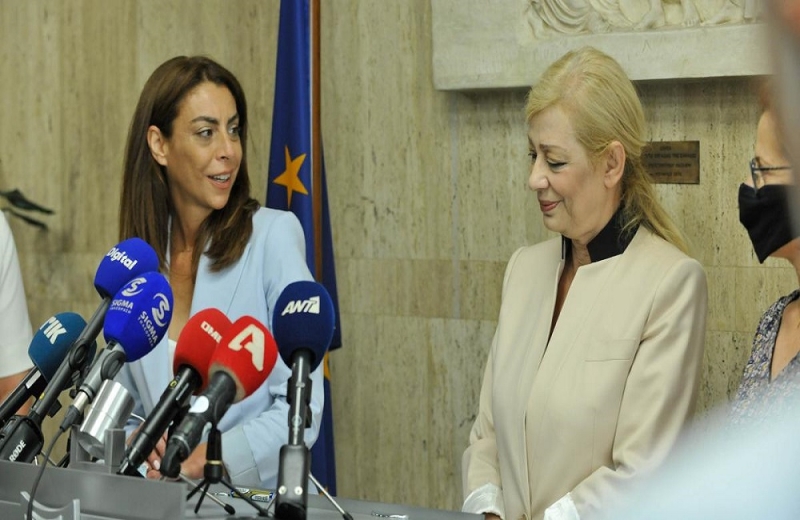 The words of the Deputy Minister of Social Welfare, Anastasia Anthousi about Zeta Aimilianidou are shocking.
"Anastasia, we have been chosen by the President among thousands to serve the world. I'm sure he has other worthy ones, but we were given this opportunity. We owe it to the President who has entrusted us with a double responsibility to the world. Thousands are affected by our policies. Take care of the world… »
The above was said by Zeta Aimilianidou to the Deputy Minister, who notes in her written statement that "Zeta's concern and love for the world was seen by the President of the Republic, when he highlighted the need to create a Ministry of Social Welfare. Tireless, with empathy, with respect and love for man, Zeta was the Minister of the world ".
Ms. Anthousi emphasizes that to find ways and solutions.
No one was left out in the formulation of policies and through the social dialogue, with a high sense of justice, he always found the way, says the Undersecretary.
If today we can be proud of social reforms, of the EUS, of the reorganization of Social Welfare Services, of the Orphanage, of targeted benefit policy, of community housing and the deinstitutionalisation of the disabled, of the development of a wealth of young people programs by Non-Governmental Organizations, to support the elderly, and so much more, is because Zeta had a vision and a sense of responsibility, which she transformed into actions, says Ms. Anthousi.
"The grief is indescribable and the need to talk to her is great. I will not say goodbye to Zeta. Because her advice, her work, her way of life and her strong personality will accompany my every step. He set the bar high for all of us. "My personal responsibility is huge to keep the promise I have given her: to work with all my strength, with consistency and sensitivity to be next to our fellow man who loved her so much, and who loved her so much", concludes Ms. Anthousi.