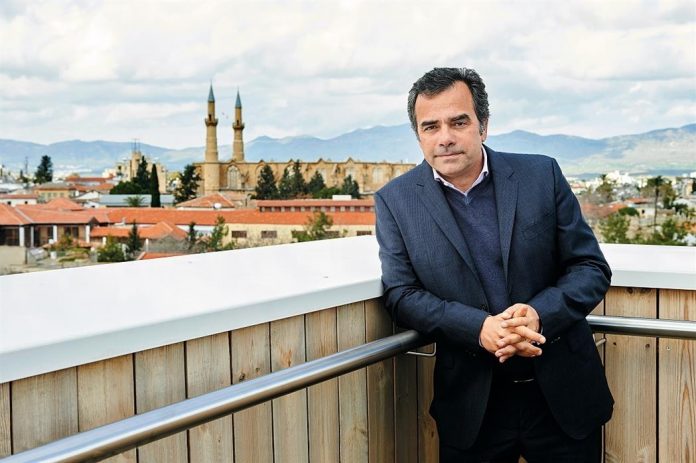 The Mayor of Nicosia and the Minister of Transport are moving forward. Twenty-four hours ago, they inaugurated a 300-meter road (part of Kyriakos Matsis) on which improvement works were carried out and yesterday they made other inaugurations. This time it was the parking lot which is located below Homer Avenue next to Eleftherias Square. According to an announcement by the Municipality of Nicosia, a section of Homer Avenue was inaugurated together, which was upgraded according to the same announcement.
The underground car park is located below Homer Avenue, something that was first attempted in Cyprus, as noted by the Municipality and has 147 parking spaces, eight of which are for people with disabilities. In fact, in the furnace of July, the mayor of Nicosia organizes fiestas, a few days apart from a similar one, to inaugurate a parking lot. He again invites the Minister of Transport to cut ribbons and unveil a commemorative plaque with their names, of course, for a parking lot, which, however, is not just any space. It is located under a road, even an avenue. That is the scope of the Mayor's capabilities and visions. To inaugurate even parking lots that in his greeting he characterized as development projects.
However, we must expect many more inaugurations from Mr. Konstantinos Giorkatzis. The benches of Eleftherias Square, the lighting of the Square, its flower garden and other parts and parts of the legendary project are waiting for the inauguration. But there is time until December when we have municipal elections. He will manage to inaugurate them all. Even if the whole project of the Square is not completed, it will be inaugurated piece by piece. So much mockery now. Under the tolerance of the citizens who have been suffering for years from the continuous excavations of the capital and the projects that are all finished, but have no end.