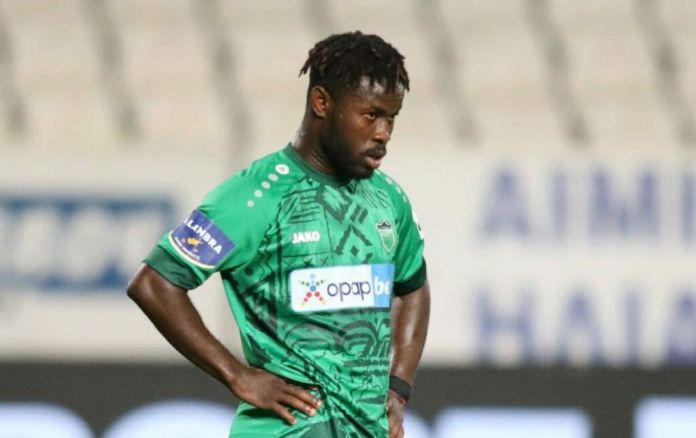 At a time when the rumors about APOEL's interest in Kingsley Sarfo… are erupting, the footballer is left out for tomorrow (19/1, 19:00) game of Olympiakos with the blue and yellows.
His absence, of course, concerns competitive reasons, as the Ghanaian midfielder remains out of training and does not catch tomorrow's first match for the round of 16 of the cup.
We remind you that the management of APOEL through the vice-president Nikos Kougialis denied that Σ he is playing the Sarfo issue, but that was not enough to put a brake on the gossip.
At the same time, information indicates that the footballer… is hungry by other teams, but at the moment no proposal has reached the offices of Olympiacos.