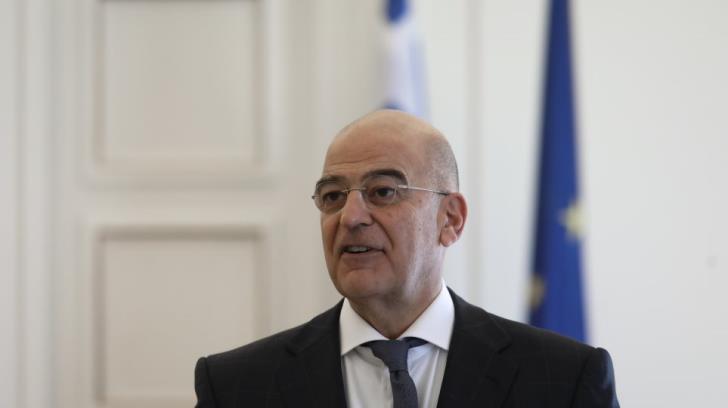 philenews / ΚΥΠΕ
Extensive discussion on issues of international and bilateral interest, including the Cyprus issue, was held on Monday afternoon at the Foreign Office in London by Greek Foreign Minister Nikos Dendias and British Deputy Foreign Minister for European Affairs Chris Heaton-Harris.
Regarding the Cyprus issue and the developments in the Eastern Mediterranean, diplomatic sources said that Mr. Dendias placed special emphasis on Turkey's stance and detailed the Greek positions to Mr. Heaton-Harris, who took office last December.
Regarding the crisis in Ukraine, Mr. Dendias noted the need to protect the territorial integrity and sovereignty of all states, as well as the importance of maintaining channels of communication with Moscow.
It is noted that the British Foreign Secretary Liz Tras, who is now recovering from the coronavirus, will visit Moscow on Thursday.
The Greek Foreign Minister also stressed the need to protect expatriates in Ukraine, referring to his recent visit to Mariupol.
Dendias and Heaton-Harris also touched on the UK's relations with the European Union in the post-Brexit era.
They also discussed the closer bilateral cooperation provided for in the Memorandum of Understanding on the Strategic Bilateral Framework signed by Mr. Dendias with Ms. Tras at the Foreign Office last October.
The British Undersecretary of State for Europe expressed his pleasure for the meeting via Twitter, adding that regional issues were discussed, such as the Ukrainian one and "the continuation of the promotion of the UK-Greece ties under the framework we signed in October".
Dendias will travel to Rome on Tuesday to meet with ambassadors from dozens of countries, mainly in Africa and Latin America, to promote Greece's candidacy for a two-year term as a non-permanent member of the UN Security Council. 2025-2026.