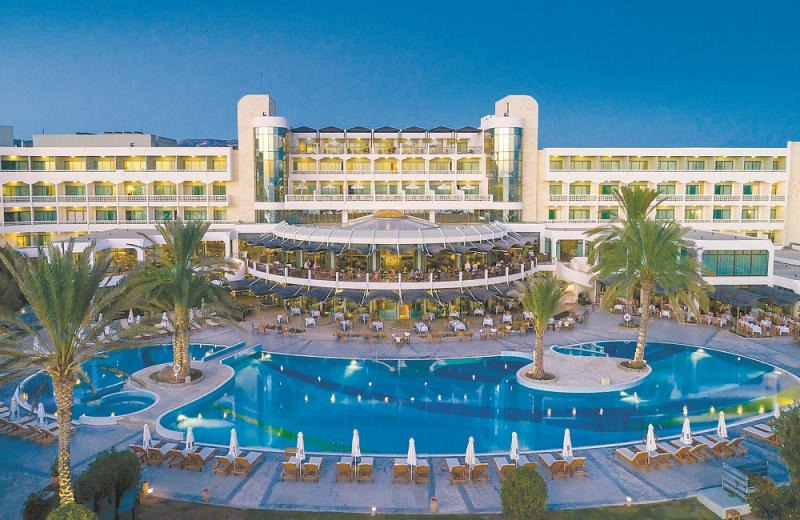 From April 1, mass arrivals of tourists will begin in Cyprus and especially in Paphos, from Britain and to a lesser extent from Germany, Ireland, Austria and France. Later, the Israeli tourist market is expected to come into play. From next month, the fullness of the tourist complexes based on the reservations that exist is gradually increasing and the tourist flow is expected to peak in the summer months.
Russia's invasion of Ukraine and fears of escalation of the war have slowed the pace of bookings in January and the first fortnight of February for the summer and autumn months, but there are currently no cancellations and this is gratifying. , points out the president of PASYXE Paphos Thanos Michailidis. For 2022, he said, even if the war ends immediately, Russian tourists and Ukrainians will not come to Cyprus and part of the losses can be covered by the increased demand of other tourist markets. However, for some hotel units that were completely dependent on the Russian-Ukrainian market, the situation, he said, is dramatic because they can not now fill the gap and it is very likely that some of them will not work this year. In the province of Paphos, there are 4-5 hotels and tourist complexes that had contracts only with Russians.
The most important problem facing the industry today is the lack of staff, said Mr. Michailidis, noting that the Ministry of Labor has not yet issued permits for employment of staff from third countries in hotels. This, he continued, means that from April 1, many hotels will not have the necessary staff to offer the services they want to the tourists they will host. Asked about the possibility of Ukrainians being employed in hotels, Mr. Michailidis said that in addition to the language problem, which they should know English, is their training. There is no way, he concluded, at the moment the problem can be addressed and the gaps can be filled by Ukrainian refugees. The willingness to employ Ukrainians and solidarity, he concluded, is a given. Owners of leisure centers in Paphos are more optimistic about employing Ukrainians. In fact, SIKAP had a meeting with the Ukrainian ambassador, with whom they discussed this possibility and decided to cooperate, so that those Ukrainians who are willing to work in Cyprus to arrange their recruitment and residence.