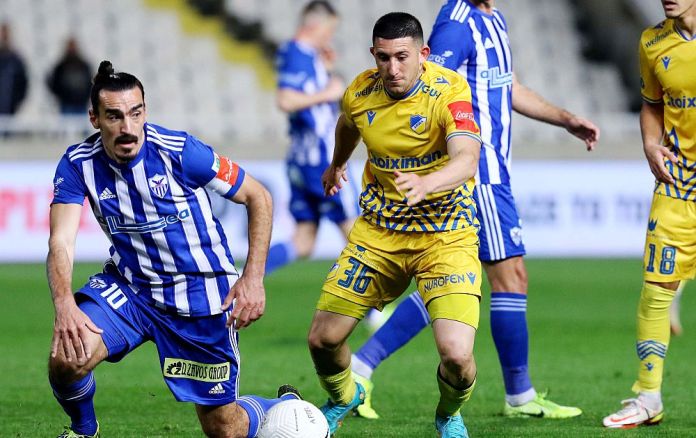 The team of Famagusta is hosted by the blue and yellows next Sunday (15/5) and with a double in the GSP they will be caught in the standings, having the advantage in the tie, while even if AEK beats Paphos and a triple tie occurs, the blue and whites will be favored and in & # 8217; her.
Despite the above, it is not certain that Anorthosis winning both of its remaining games (after the match with APOEL, welcomes Aris) will secure second place, as there is a scenario with which & # 8230; he loses her. We are referring to the possibility that AEK will win both of its own matches (Paphos inside, Apollon outside) and APOEL will not win the last game in Paphos. In this case, Anorthosis will be tied in second place only with AEK and it is the Larnaca team that will have the upper hand, due to better results in the matches between them.
Thus, in case Anorthosis beats APOEL in the penultimate game and AEK prevails on Mars, the blue and whites will & # 8230; please in the final, apart from their own victory on Mars, APOEL also beat Paphos, so that in case AEK beats Apollon, there will be a triple tie (in which Anorthosis is favored) and not a double tie with Larnaca, with which the "Lady" loses the second place!
* Respectively, if Anorthosis draws with Aris in the last match, it will need a draw in Paphos- APOEL, so that in the event of a draw at Apollon-AEK there will be a triple tie that favors it (of course it will be convenient for the scenario that AEK be defeated and APOEL simply does not win).