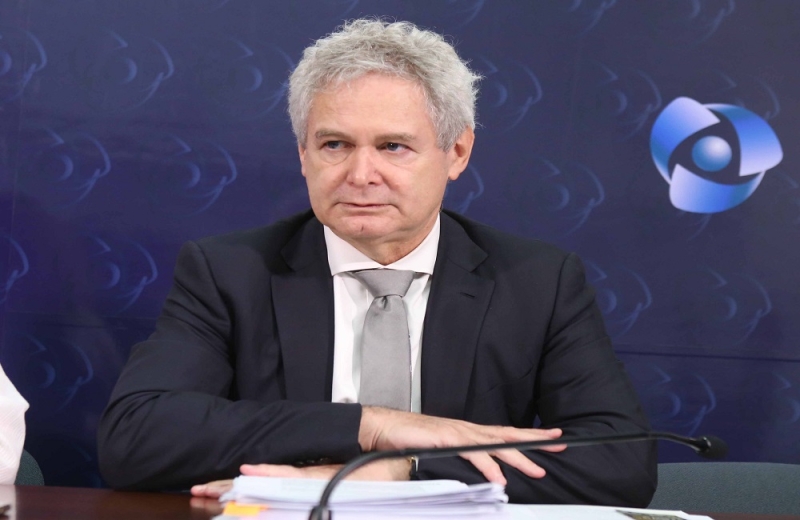 With a proposal for candidacy Andrea Mavrogianni in the upcoming presidential elections goes to the Central Committee on Saturday, the Political Office of AKEL. The session was two days, started on Wednesday 4/5/2022 at 11:00 in the morning and ended today, Thursday 5/5/2022 at noon, and as reported by politis.com.cy with a majority around to 60% of the members, the body decided to support and consequently go to the Central Committee on Saturday, with the candidacy of the former negotiator, Andreas Mavrogiannis.
The Central Committee will meet on Saturday and Sunday and in it, the General Secretary of the party, Stefanos Stefanou, will present the proposal of P.G. and the arguments around it. The 105 members of the body will express their views and positions and then the final decision will be made, which will be presented to the base party groups in a week. The AKEL candidate will receive the anointing at the extraordinary pan-Cypriot conference of the party, on June 5.
With his announcement, after the end of the session, AKEL announced that: >
The Politburo of K.E. of AKEL completed today the discussion on the program framework of the 2023 Presidential Elections and on the candidacy that will be proposed to the Central Committee of the Party. "As for the person of the candidacy, P.G. discussed the choices of two personalities: Andreas Mavrogiannis and Achilleas Dimitriadis, who can express the demand for the gradual change of government and the expectations of the large social majority for a new beginning at all levels in our country.
The proposal reached by the Politburo and the reasoning that accompanies it will be first submitted to the Central Committee, which will meet on the weekend, 7 and 8 May 2022. will conclude the proposal that will be presented to the members and friends of AKEL in the next few days. The result of the dialogue and the voting that will take place will be re-evaluated by the CoE
The decision on the candidacy that will be supported by AKEL will be taken on June 5, by the Extraordinary Pancyprian Conference Party ".