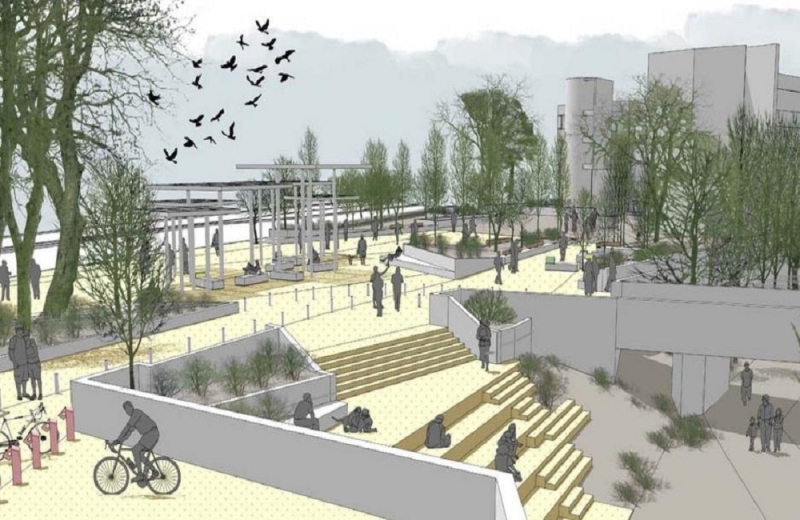 The strategic planning of the urban linear park of Pediaio has been completed, with the study already presented to the Minister of Agriculture, Costas Kadis, on Monday. "Pediaios will be the" green "axis on which the development of the municipalities of Nicosia, Lakatamia and Strovolos will be based and will be an example of sustainable urban development at both national and regional level," Strovolos Mayor Andreas Papacharalambous told Politis 107.6 and 97.6. .
"This is a project of the highest priority for the riverside municipalities of Nicosia, Lakatamia and Strovolos and it is the proof of the importance of inter-municipal cooperation", stressed the Mayor of Strovolos, adding that "it is a project co-financed by the EU Structural Funds for the period 21- 27 and this project with a budget of close to 27 million with the contribution of the Local Authorities ".
What does the project include
According to the Mayor, "all actions are aimed at the promotion and protection of the Field River". This project, said Mr. Papacharalambous, consists of new extensive plantings, which will be equal to 27 football fields! So the increase in green will have a direct effect on the reduction of carbon dioxide. Wildlife corridors will also be created and habitats will be restored and much more such as a therapeutic garden and an upgrade of pitch seats. In addition, two types of playgrounds (energy and adventure, while the capacity of the bike path will be expanded). Finally, the footbridge will be upgraded, while two new parking lots will be created, as well as squares. According to the Mayor, in the next 18 months all the relevant studies will be done, so that at the end of 2023 with the beginning of 2024 the works will start, while the whole ambitious project will be completed four years later.
Listen to the intervention of Andreas Papacharalambous in the "Morning Inspection" broadcast by Politis 107.6 & amp; 97.6: