"There is no point in such harm to children, which goes beyond bodily harm to the emotional and mental manifestations of trauma"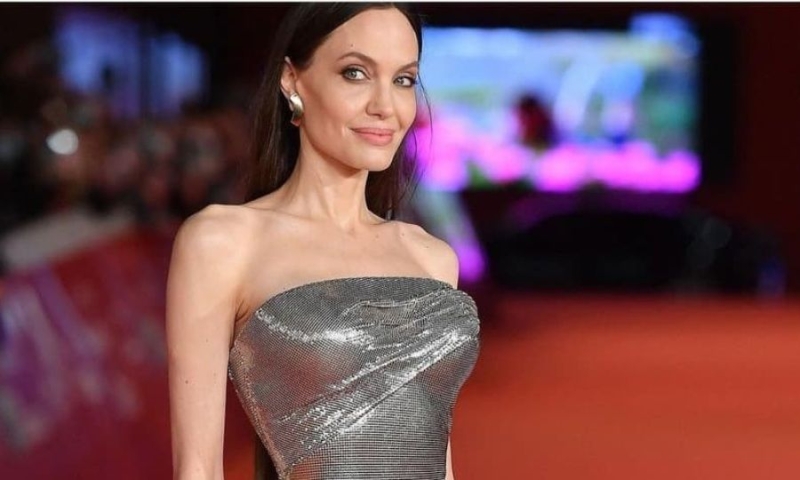 The actress shared a series of photos that depict the hard face of the war but also the shocking moments she experienced during her stay in Lviv
By Zoe Toutountzidou
Angelina Jolie was in Ukraine a few days ago to offer humanitarian aid to the victims of the war as a UN envoy. The actress even shared a series of photos that depict the hard face of the war and the shocking moments she experienced during her stay in Lviv.
In particular, in a post she made on her personal Instagram account, she shared a story with the "stone" held by a little girl, sending the loudest message about the difficulties that children experience during the war.
View this post on Instagram
"While I was in Lviv a few days ago, they showed me a 'special stone' that a little girl found. The little girl who found it did not realize that the stone she was playing with was in fact a remnant of a bomb fragment. On the palm of the hand, it is serrated and heavier than one would expect. Its brilliance and unusual nature probably caught the child's eye.
When a bomb or shell explodes, sharp metal fragments tear the bodies of those close to the point of impact. Many of the children I met from the Kramatorsk train station bombing recently had debris removed – a difficult and arduous process. Fragments near vital organs were too dangerous to remove and remained inside some of the children's bodies. There is no point in such harm to children, which goes beyond bodily harm to the emotional and mental manifestations of trauma.
The struggle to end a war, like the one in Ukraine, is a struggle for "reducing the number of victims who are killed, injured, displaced and injured every day," she wrote in her post.