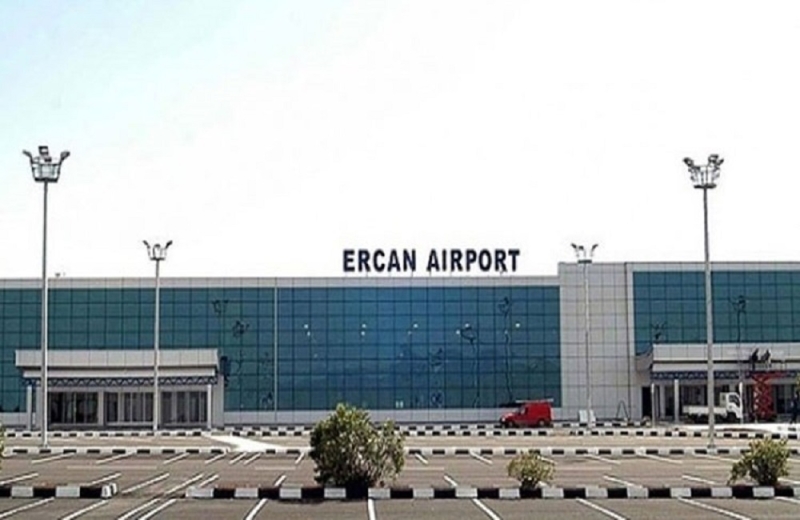 Ankara may invoke the "reduction of ticket prices" and modify the operation of the occupied airport of Tympos, however, its importance is highly political and is another step of annexation of the north part of Cyprus in Turkey.
By order of the Turkish Vice President, Ankara is modifying the operation status of the occupied airport of Tympos. The news was made public by the "vice-president" of the three-party "government". and Environment »Fikri Ataglou announced the change of the status of the illegal airport of the occupied Tympos.
According to Mr. Ataoglu, "Turkish Vice President Fuat Oktay has instructed the Turkish Deputy Finance Minister to transfer the TRNC (ss: the illegal airport of the occupied Tympu) to a domestic flight regime in order to reduce air fares." p>
As Mr. Ataoglu told the Turkish Cypriot press, during the talks in Ankara, Vice President Fuat Oktay instructed the Deputy Minister of Finance of the Republic of Turkey to include the pseudo-state in domestic flights. According to him, they discussed many issues related to the reduction of air ticket prices and Oktay instructed to increase the number of flights between Turkey and the occupied territories. For their part, Ataoglu said, they also raised the issue of launching flights to areas (of Turkey) to which no flights are operated today.
Then Mr. Ataoglou added that, "in our discussions with stakeholders here (in the occupied territories) about the reduction of air ticket prices, we came to the conclusion that air ticket prices may decrease with the increase in the number of flights. That's why in the negotiations, we put forward alternatives to increase the number of flights or even start flights to places where there are no flights today. The aim is to make ticket prices more attractive for Turkish citizens. "Finally, Mr. Ataoglu said that today, the fees paid per person on flights from Istanbul to Adana or from Anchor in Adana is 3 to 5 euros. But, he added, when the flight is from the same airport to the pseudo-state, the charges start from 19 & # 8211; 20 euros. "If the number of flights increases and both the state and the company operating the airport make some concessions, it is expected that ticket prices will become cheaper by 300 and 500 Turkish lira," he said.