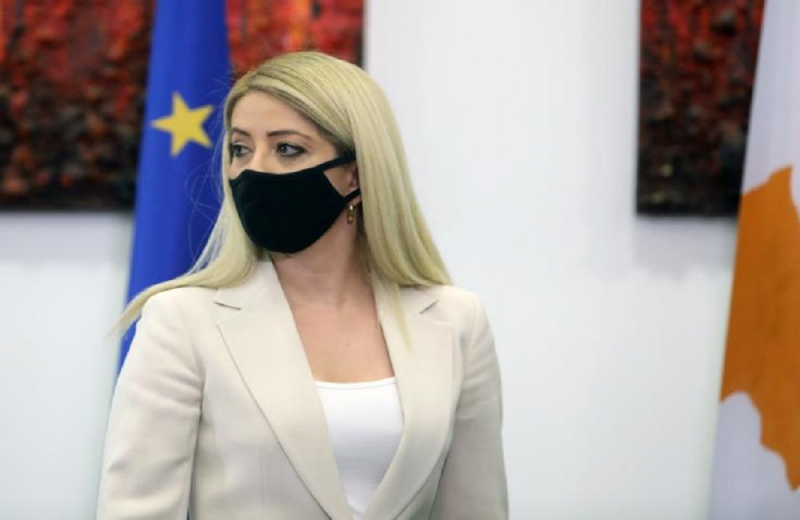 The Speaker of the Parliament Annita Dimitriou clarified today that she will not take any executive role for the election campaign of the President of DISY and candidate for the presidency of the Republic Averof Neophytou, without this meaning that she will not support the election of Mr. Neophytou, preserving at the same time its institutional capacity, as he said.
At the same time, in statements on the sidelines of the memorial of the hero of EOKA Petraki Giallourou, at the Church of Panagia Faneromeni in Nicosia, Mrs. Dimitriou insisted that the presidential elections should not derail the effort to implement the reforms that the country needs.
"We have made it clear that I will not have a staff role, without this meaning that I will not fully support the proposal and decision of the political space to which I belong, that is, for the election of Mr. Averof Neophytou for the upcoming presidential elections," he said.
At the same time, he assured that "I know very well how to protect and I will protect my institutional capacity and role and I will do that".
Asked if there is a specific protocol that will follow, Ms. Dimitriou said that from the first moment she took office, "I take care every day to preserve the institution, my capacity, and that is what I do."
"And I assure you that until the last day I am in this position, and I am fully committed to this position, I will do that," he added.
Invited to comment on posts on social networks that there was age and racial prejudice against her, Ms. Dimitriou said "we are all judged and let us keep the result".
"We have a lot to do for the good of this place, for the future of this place, especially the House of Representatives has a very important task to do and I think we should stay in it and everyone and everyone has the right to be positioned as they wish." , he added.
Asked if Parliament's task will be more difficult as we approach the presidential election at a time when much is at stake, such as the Recovery and Sustainability Plan, Ms. Dimitriou expressed the assessment that the Parliament operates collectively and can reconcile any disagreements.
"I appreciate, let me say," he continued, "because from the first moment we work collectively in the House of Representatives, we can reconcile any disagreements and find the right ground so that we can have results and bring results for all this." which must be done, precisely because they are linked to the Recovery and Sustainability Plan, that we will proceed with all these necessary reforms that the citizens need, that our country needs in order to go even further. "
He estimated that the pre-election period will affect, but stressed that "it is up to us to ensure that we can not derail from all these important steps that must be taken, for the good of the citizens for the good of Cyprus."
Source: KYPE