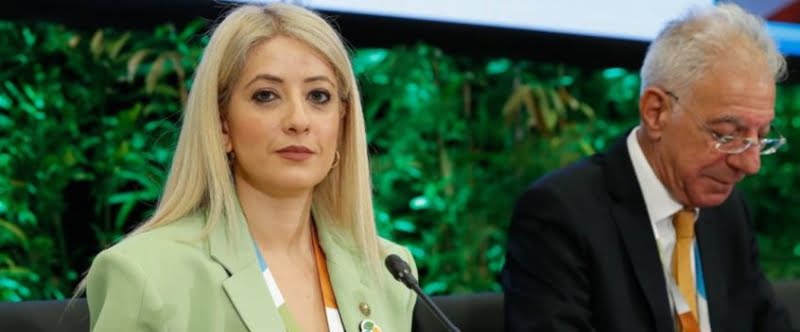 The Speaker of the Parliament, Annita Dimitriou, gave a harsh response to the Minister of Education, Prodromos Prodromou, regarding the proposal for a Law on sexual education in which the opinion of the Legal Service was invoked. Mrs. Dimitriou pleads for an intervention that involves obvious risks for the smooth functioning of the institutions and accuses Mr. Prodromos of a blatantly anti-institutional and unethical act.
In her letter, The President of the Parliament responds to the Minister of Education with three points:
A) The discussion of the Law proposal to which you refer has already been completed by the competent committee, which has submitted it with its report to the Plenary body to vote.
B) At this stage, any intervention by the executive power on the substance of the proposed legislative regulation, and by extension and inevitably also on the internal procedure of the Parliament, constitutes a blatantly anti-institutional and anti-ideological act, which involves obvious risks for the orderly functioning of the institutions and should be avoided.
C) At the stage of the debate on the aforementioned law proposal representatives of the Ministry of Education had been called and expressed their views and had been given the required time to support their positions, both on the Authority and on individual issues.
Ms. Dimitriou in her letter states that , "therefore, any, and indeed at this stage, a different or new point of view on the part of the competent ministry can only constitute excessive interference in the affairs of the legislative authority, which raises reasonable questions".
He also notes that, "in addition to the above, your reference to the possible unconstitutionality of the proposed regulations also raises reasonable questions, since the judgment on the unconstitutionality or otherwise of the proposed law proposed for voting does not belong, as we all know, to the Executive Power, but to the Attorney General of the Republic as constitutionally the legal advisor of the state, who, if the proposed law in question is ultimately voted into law, will have the possibility to advise the President of the Republic to refer him and/or report to the Supreme Court if publication of the law identifies any issues that need to be reviewed and/or any unconstitutionality".
"I hope that the demonstration of increased sensitivity on the part of everyone is completely understandable, so that unnecessary interventions in the work of the legislative power can be avoided in the future for the benefit of both powers, but mainly for the preservation of the institutions", he concludes in her letter the President of the Parliament.