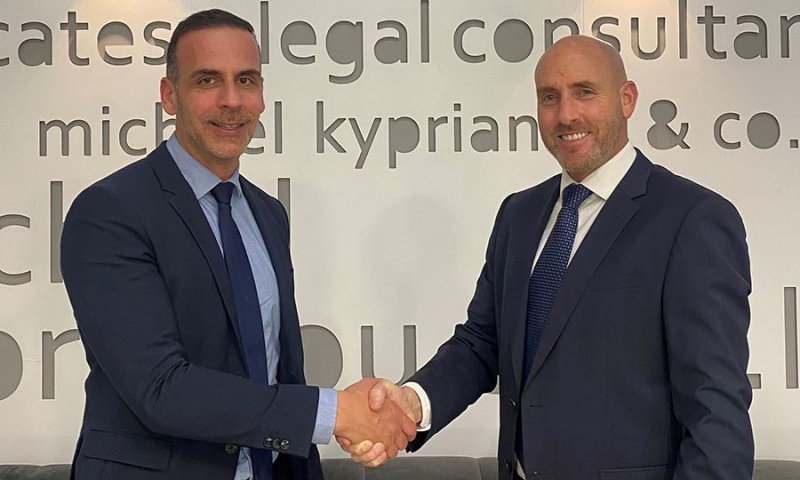 The Law Firm of Michael Kyprianou & Co LLC, one of Cyprus' leading law firms, announces the opening of a new international branch office in Tel Aviv, Israel, further expanding the firm's global reach.
The head of the new branch is Gilad Tuffias (LL.M.), with more than 20 years of experience and expertise in business development and strategy.
Mr. Savvas Savvidis, Partner of Michael Kyprianou & Co LLC states:
"We are really happy to have the opportunity to have Mr. Tuffias as our partner in Tel Aviv.
In addition to our offices in Greece, Malta, Dubai, Ukraine, UK, UAE and Germany we look forward to the further development of our company. Our international presence enables us to provide professional advice and services of the highest level on local and cross-border matters. »
With more than 30 years of experience and expertise in all legal and commercial aspects, combined with a deep understanding and knowledge of the Israeli market, culture and business spirit, the company is uniquely positioned to successfully support international business operations and aspirations of its customers.
Mr. Tuffias based on the company's excellent reputation and broad service offering, states:
"It is an honor and a privilege to be part of a team made up of highly reliable professionals.
By offering our services in Hebrew, through the new office in Tel Aviv, our aim is to act as a bridge for the Israeli market, companies, private clients operating in global markets, helping to ensure the their interests and in supporting their needs regarding: Corporate & Commercial issues, Real Estate, Energy Industry, Shipping, Financial Technology and Digital Currencies and of course in all the other sectors in which the Company is active."
For more information visit the company's website at www.kyprianou. com