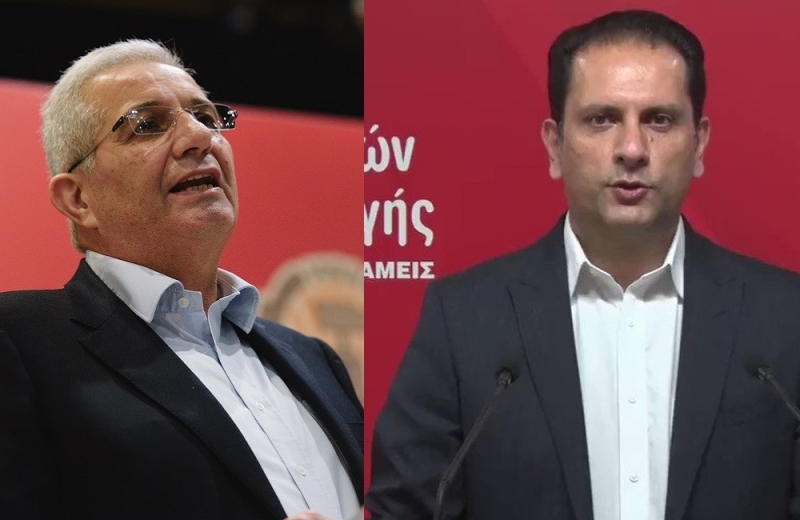 The statements of the independent candidate for the presidency of the Republic, Achilleas Dimitriadis, on the occasion of yesterday's decision of the Central Committee of the party, to approve the proposal of the Politburo in support of the candidacy of Andreas, went far beyond the unnoticed by AKEL. Speaking on the noon TV show of "Alpha", both the former secretary general of AKEL Andros Kyprianou and the MP Aristos Damianou, appeared obviously annoyed by the way Mr. Dimitriadis chose to react and express himself.
Andros Kyprianou expressed his regret for the position of Mr. Dimitriadis, in particular, he added, taking into account the fact that in theory any decision could be overturned, since the debate and the vote in the Base Party Groups are pending and then its ratification application on 5 June. However, a personal assessment of the former secretary general of AKEL is that the decision to support Mavrogiannis will not be overturned.
On the same wavelength was the position of Aristos Damianos, who called on Achilles Demitriadis to stay away from the mud and beyond if there is any evidence for anyone, there are the coordinated organs of the state to be put and investigated . "Some people who profess the rule of law and I credit it to them and I also refer to Mr. Demitriadis, it is good to check all their information before it is placed in public because they may be exposed in the process", stressed Mr. Damianou.
It should be recalled that Achilles Demitriadis characterized the candidacy of Andreas Mavrogiannis as opposed to any notion of an honest state, saying that he "receives two salaries as a reward for what he did as a negotiator." At the same time, he expressed the belief that there are many people from the progressive left who are not integrated and find expression through the outline of their positions. "It's been negotiating for so many years, we left Crans Montana for so many years in 2017 with the paraglider of the solution and today we are in the top five of the bifurcation. The D.D.A. & amp; Co. to use the term, includes Mr. Mavrogiannis and in fact regarding the Cyprus issue is one of the trinity of the President, the Minister of Foreign Affairs and the negotiator. "If these three are not responsible for the crap that the Cyprus issue has, I wonder who will be responsible," he said.