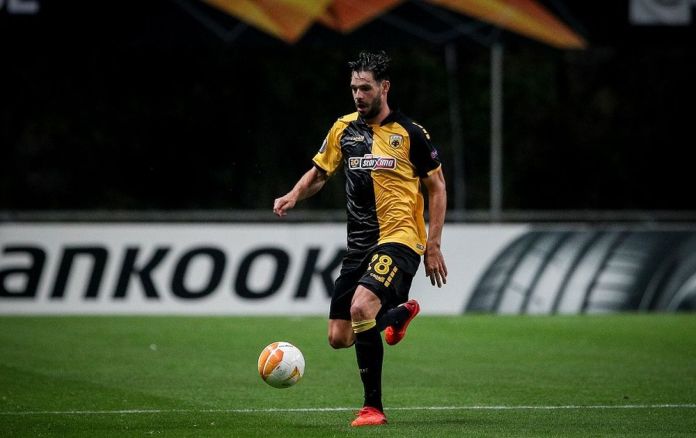 Evgen Sakhof is said to have been targeted by two Cypriot teams, according to a Greek publication, which names Anorthosis as one of them.
Specifically, sdna.gr reports that "Kyria" and another Cypriot team have shown interest in the experienced midfielder of AEK Athens, who is also on the list of Ionikos.
The 31-year-old midfielder has been playing for the yellow and blacks since September 2020, having recorded 59 appearances, four goals and one assist. Between 2016-2019 he played for PAOK counting 117 appearances, 21 goals and seven assists.
Detailed article:
< p style = "text-align: justify;"> Evgen Sakhof is expected to continue his career in Cyprus, while it is rumored that & # 8230; Ionikos is also checking.
The experienced midfielder remains free in the summer and it is a given that he will not continue at AEK.
According to Sportday, it is most likely for Sakhof to continue his career in Cyprus, since two teams have already shown interest in his case.
In fact, one of them is Anorthosis, while it is rumored that the case of the Ukrainian is" checked "by Ionikos.