Sergio Castel made a show within half an hour at the PAP stealing the show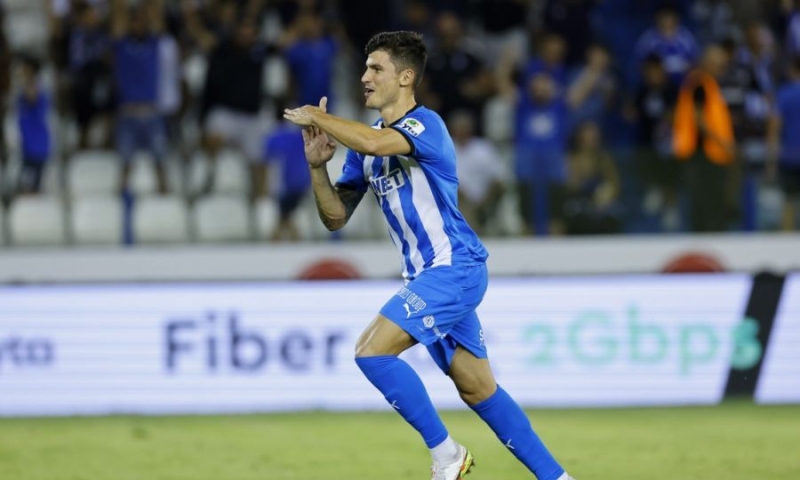 Anorthosis made a winning start in the new championship, which "bent" Ethnikos in the PAP with 3-1 with Sergio Castel as the main protagonist.
The 28-year-old Spanish striker who was not ready for 11 ada (he missed several trainings), came on as a substitute in the 60' and managed to do everything within 30 minutes, turning the match into a one-man show!
Castel paved the way for the victory of Anorthosis by giving a pass to Guerrero, two minutes after entering the match and after he had managed to finish a phase earlier himself, seeing the ball against a defender and end up in a corner after a shot he attempted.
In the 65th minute, he was the one who gave the pass to Paroutis, with the latter's shot stopping on the crossbar. Castel managed to get the "rebound" and send the ball into the net. The icing on the cake came in the 85th minute, with the Spaniard scoring with a free kick from inside the area to "lock" the win for his team.
Despite only playing for 30 minutes, yesterday's game was the most productive in the Spaniard's career. Castel has scored six other doubles in the past (three against Ibiza and three against San Sebastián). However, the 28-year-old had never before recorded two goals and an assist in one game, which he achieved in his first appearance for Anorthosis.
Castel said "Buenas noches" (good evening ), making the best match of his career! The terrible performance he had in his debut raises the bar of requirements even higher, with the coach and the fans of Anorthosis expecting a similar continuation from the Spaniard.