Misfortune struck 'red'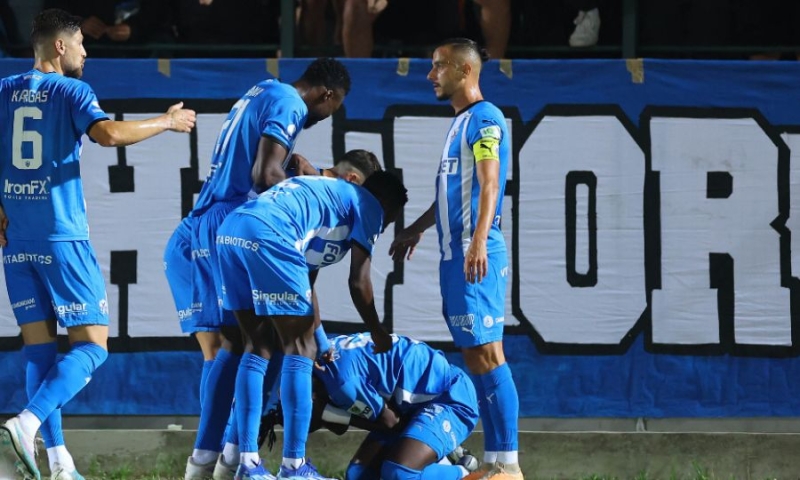 Anorthosis started the season very well, as in the first eight matches two draws, five wins and only one loss, being in 2nd place with two other teams, but misfortune struck the door several times. The season begins and the first ace up Gallego's sleeve goes by the name of Guerrero.
The Spaniard scored 5 goals and provided 4 assists in the six games he managed to play. His sweet touch and executive acumen brought many smiles to everyone in the "lady" camp. Unfortunately for him, in the match against AEL, he suffered a shoulder problem and went through the door of the surgery.
But apart from Guerrero, Castel also stole the show, having already scored 4 times. The Spanish striker had a perfect collaboration with Guerrero, while he proved that when he is at his best, the opposing goalkeeper has a difficult task. The evil spirit, however, knocked on his door, as a problem in the sole of the foot bothered him recently, coming off as an early substitute in the derby with Aris and losing the game with Doxa.
And where comes the Gassama to introduce himself to us and in the last two games he gets a lot of participation time having a goal and an assist, there was a problem with the referee that puts him out for the match against AEZ. Injuries to Karga, Ferrer and Arboleda, three players who offered a lot and had to be absent due to injury, added to the equation of evil. Despite this, so far the team is stealing impressions.
With Guerrero or without, with Castel or Gassama, the image is extremely positive, which is also confirmed by the score. Gagego's work can be seen on the field "responding" to evil spirits in the best way.
By Theodoros Tsiolakis