Tomorrow the first official training, the day after tomorrow he leaves for the main stage of preparation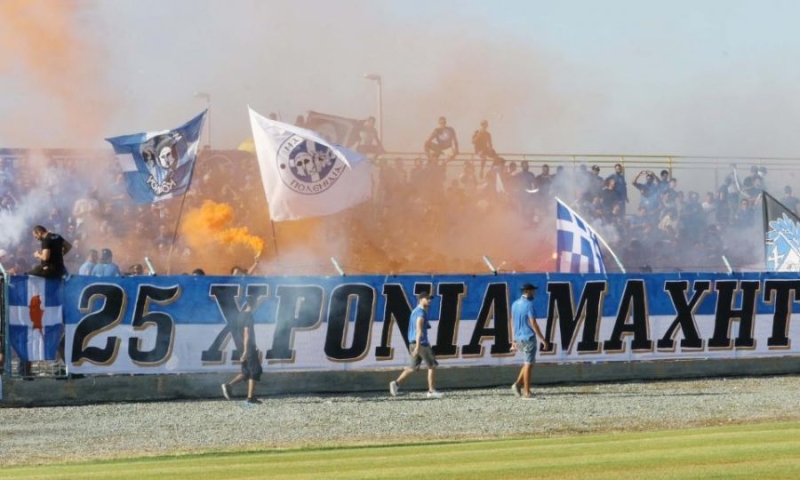 Theodoros Tsiolakis
As of the previous Monday, Anorthosis returned to the stadium and tomorrow (09/07) the first official training session will take place in the presence of the crowd at the Municipal Stadium of Sotiras at 19:00.
The first open training is expected to be held under the watch of more than 2500 thousand friends of Anorthosis with the information stating that a terrible atmosphere is being prepared by the world of the team to welcome the new players.
Everyone who maintains a contract with Anorthosis is expected to be present at the first open training, even the players who are out of the plan. Specifically, they will be Arbolenda, Michael, Keraynos, Pisiias, Antoniadis, Correa, Marmuk, Kargas, Kiko, Garcia, Wake, Antoniou, Ferreira, Ioannou, Sambo, Tehera, Charalambous, Paroutis, Giuliou, Guerrero, Waris and Castel, as well as also some youngsters from the academies.
From there on Tuesday (11/07) the team will leave for the main stage of preparation in Platres, with Anorthosis staying in Cyprus for the preparation after many decades (excluding the corona virus period ).
The team will play a series of friendly games until the start of the league, five in particular, with the three teams being known. These are AEZ, Doxa and Nea Salamina. Most likely, two more friendly games will be arranged so that the team can prepare as best as possible.
As far as transfer matters are concerned, Antonio Prieto has focused on strengthening the midfield, as the goal is to acquire two midfielders, at least two wingers and a striker. It is possible to acquire another central defender.