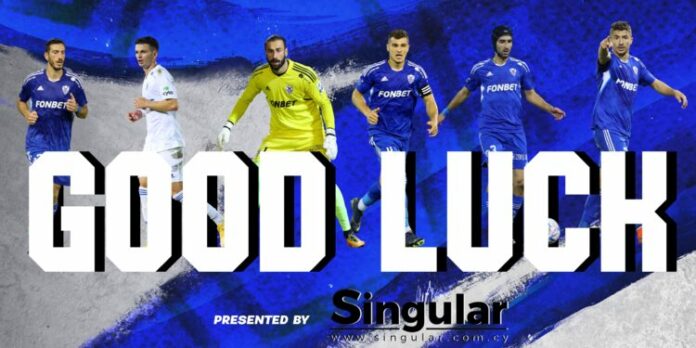 Report from Anorthosis about its international footballers.
Details:
The start of the qualifiers for EURO 2024 which will take place in its stadiums of Germany brought an interruption to the action of the championships, but for six of our footballers this does not mean abstaining from international matches.
Mr. Timur Ketspaja invited five of our footballers to the representative group of Cyprus for the official match against Scotland, 25/3 , and the friendly game against Armenia on the 28th of the month. These are Dimitris Christofis, Kostakis Artymatas, Marios Antoniadis, Minas Antoniou and Michalis Ioannou.
Obligations also for Giorgi Loria, who was called up to the National Team of Georgia, he is in the same group as Cyprus, for the home match against Norway (28/3) and the friendly against Mongolia on 25/3.