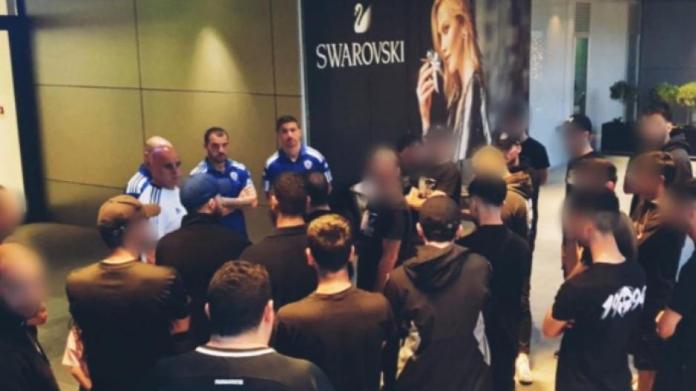 A delegation of the Association "MAXHTEC CLUB – CHRISTAKIS FOTIOU" visited the hotel where the Anorthosis delegation stays, in view of Saturday's match with Apollo.
In detail:
A delegation of our Association attended today at the hotel of the team where he met with footballers and a coach expressing them once again that the people are next to the team!
The message to the footballers it was CLEAR.
"Whatever happens we want you to play for ANORTHOS, Famagusta and the badge you wear on the jersey!
For the people who leave jobs , families, obligations and he stands by you. "
Tomorrow we gather early at the bar outside the South Stand.
The party starts at 16:30.
< p> We are watching the match of our team on a giant screen.
MACHITEC KENTRIKOS-CHRISTAKIS FOTIOU "
Like this:
Like Loading …