Defeat Apollo 78-73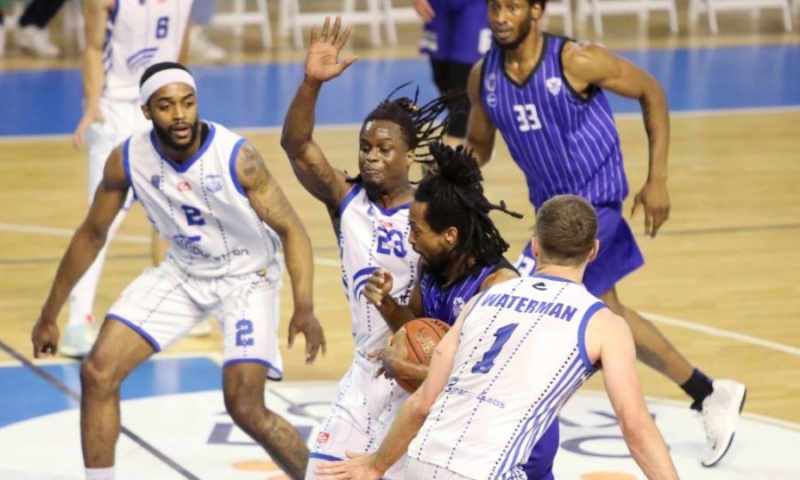 Anorthosis Famagusta is the first team to qualify for the final of the OPAP Basket League Cup, as in the first semi-final of the Final-4, which took place at "T. Papadopoulos-Eleftheria", defeated Apollon 78-73 and later today it will also meet its opponent, which will result from the second semi-final, between Petrolina AEK and Keravnos.
Historical success for Anorthosis, as it is the first time it qualifies for a final.
The highlight for the winning team was Giorgos Varsos with 27 points, 5 three-pointers, 6 rebounds and 7 assists.
The match started with an alternating lead, with the game developing at a fast tempo and after 5`, the score was tied at 9-9, then it was Anorthosis that dominated in defense and attack and with a separate streak of 12- 3, managed to take a 21-12 lead at the end of the 1st period, imposing its own rhythm on the game.
The Famagusta team continued to be better at the beginning of the 2nd period, as a result of which they widened the difference in their favor, the value of which rose to +17, when shortly after 17`, the score went to 33-17 . However, in the final stages of the 2nd period, Apollo found several solutions, steadily reducing the difference, which at the end of the half, fell into the basket. Score 36-34 for Anorthosis.
With changes in the lead, the initial time points of the replay also evolved and while at 25`, the Apollo team gained a lead of 5 points (51-46). The game fluctuated at a fast pace and while Anorthosis was on a 6-0 run, it overtook 52-51. The two teams remained close to the score until the end of the 3rd period, where Apollo led 56-55.
The 4th period was awaited with particular interest. Apollo took a 5-point lead at 33' (64-59). However, Anorthosis quickly reduced to a point in the 35', overtook with 69-66, after a 10-2 run.
Anxiety was rising in the vertical ahead of the final time points. Another 70-69 lead for Apollon and then, Anorthosis overtook again with 72-70.
Apollon equalized at 73-73 and at 39'22'', Anorthosis led 74-73 , with the Famagusta team reaching 76-73 at 39'46'', after a missed shot for a three-pointer by Iliadis, on behalf of Apollon.
Varsos, who was the main protagonist for the winner Anorthosis, with two shots made the final 78-73 for the Famagusta team. Apollon (Thomas Nikou): Waterman 18 (1), Adway 12, Acquaah 7 (1), Hliadis 14 (2), Chatzikostas, Loizidis 3, Pantouris (7(1), Mitchell 12 (2).
< p>Anorthosis (Antonis Konstantinidis): Freeman 12, Eleftheriou 5 (1), Barsos 27 (5), Davis 10, Tobazos, Mouosa 6, Mavromattis, Paulicap 18.