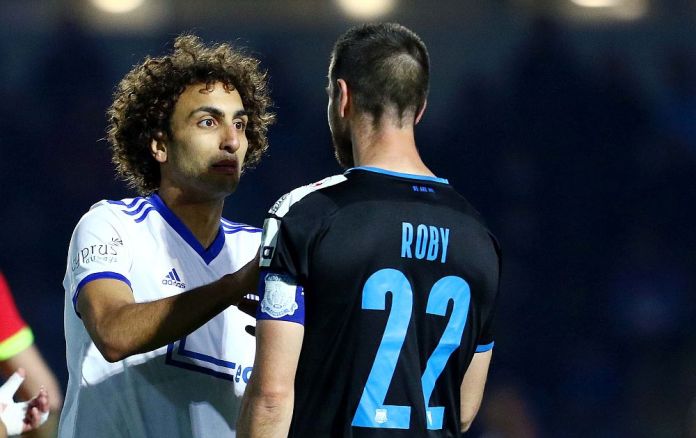 Anorthosis was distinguished at the PASP Football Awards 2021/2022. Apart from the fact that the Famagusta team "took out" the MVP of the season who (probably expected) is Amr Warda, the Famagusta team is the one with the most appearances of players in the top eleven.
In the top eleven, the "Lady" & # 8230; is equal to APOEL in the first place having three players, while in the total of the two top elevens, Anorthosis is the only one that has six players out of 22 (three in the first, three in the second).
Aris is in second place with five players, but only one was voted in the top eleven, followed by APOEL and Apollon with three. The blue and yellows, however, have all three of their players in the top eleven, in which the Limassol team has two, and one in the second top eleven.
We remind you that the top voted the players of the first division teams themselves.
See how many players each team has in the top eleven:
ΑΝΟΡΘΩΣΗ: 6 (3 + 3) Αμπαρτζουμιάν, Αρτυματάς, Ουάρντα/Αντωνιάδης, Κορεια, Χριστοδουλόπουλος
ARIS: 5 (1 + 4) Sildenfeld/Vana, Giago, Spoliaric, Stepinski
APOEL: 3 (3 + 0) Σαμπάλα, Σαρφό, Κβιλιτάια/& # 8211;
ΑΠΟΛΛΩΝ: 3 (2+ 1) Jovanovic, Robers/Kol
AEK: 3 (1 + 2) Triskovski/Tomovic, Ledes
ΠΑΦΟΣ: 2 (1 + 1) Ζάιρο/Βαλακάρι