The announcement of the Famagusta team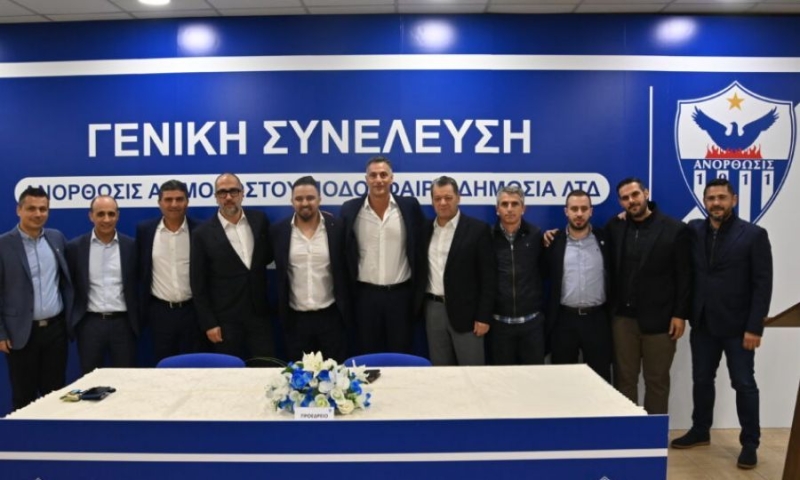 Update from the official Anorthosis for today's extraordinary General Electoral Assembly, with which Andreas Sandis officially took the reins of the presidency of the Company.
The Extraordinary General Assembly of the Anorthosis Famagusta Company (Football) was held on Wednesday afternoon (25/1/2023) in the presence of the shareholders in the "Kyriakos Theocharous" Hall of the "Antonis Papadopoulos" Stadium Ltd. which was also an election.
The work started with the Major Shareholder of the Company, Mr. Christos Pullaidis, taking stock of what had happened in the competition season until today and then he reiterated his support for the candidacy of Mr. Andreas Santi for the Presidency.
The election of the new Board of Directors followed. with the Association in turn supporting the candidacy of Mr. Santis. With his election, the new President addressed the shareholders by sending a message of unity.
The new Board of Directors as elected by the Shareholders it consists of:
Andreou Andreas
Andreou Panagiotis
Vorkas Iakovos
Theodoulou Christos
< p>Koumis Savvas
Papageorgiou Stavros
Polykarpou Loukas
Syzinos Dimitris
Hatjiloukas Andreas
Hatzichristofi Panagiotis< /p>