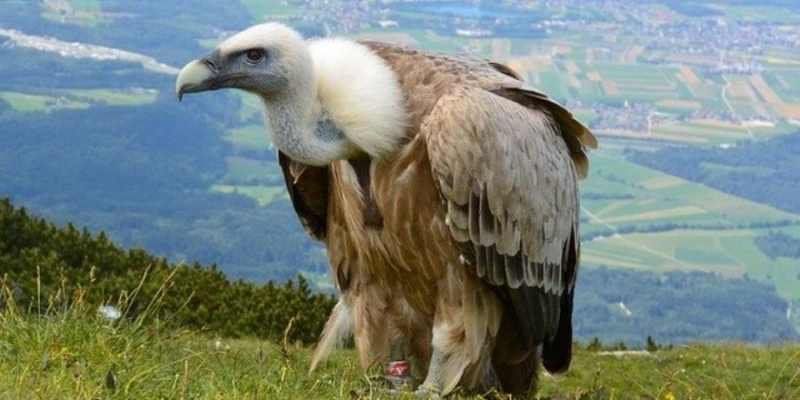 14 more vultures arrived by air from Spain on Thursday, which will strengthen the local population of the island, as reported in joint press release issued by BirdLife Cyprus, Game and Wildlife Service, Vulture Conservation Foudnation and Terra Cypria.
The press release adds that the introduction of the vultures takes place within the framework of the "Life with Vultures" program, which aims to prevent the extinction of the Fire Vulture Gyps fulvus from the island and at the same time to strengthen its population, in order to maintain it in the long term .
The 14 vultures were transferred to a special acclimatization cage of the Game and Fauna Service in Limassol province where they will remain for 5-6 months. As with the previous vultures that were released, these birds will be fitted with transmitters to monitor their movements, as well as for early rescue intervention in case any bird is in danger.
Regarding the first vultures released last September, their movement data, recorded via satellite transmitters, shows that the birds have successfully integrated into the local population, are using feeders and regularly visiting important sites within the species' known range. but there were also two casualties in the first days of liberation, which to some extent was expected to happen due to their young age.
Importing birds from other areas, to enhance and preserve endangered species, is an accepted and widespread practice around the world. Due to the extremely small number of vultures that Cyprus now has, the species' slow reproduction rate and frequent nest poisonings, the vulture population in Cyprus cannot recover without human intervention. It is predicted that the Cypriot population will disappear within the next 15 years, if targeted conservation actions are not implemented, such as tackling the use of poisoned baits, which is the most serious threat to the species, and strengthening the population by importing birds from another country.
The vultures were introduced from Spain, as the country is home to 90-95% of Europe's vultures, with the Golden Vulture population numbering 30,000 pairs. The birds selected for transport to Cyprus were juveniles hatched in Spain that ended up at the AMUS wildlife hospital due to some injury or weakness. After receiving treatment and fully recovering, they were selected for the program to support the population of Cyprus.
The press release added that the team of the program "Life with Vultures" thanks everyone who contributed to the introduction of the birds.
Source: KYPE