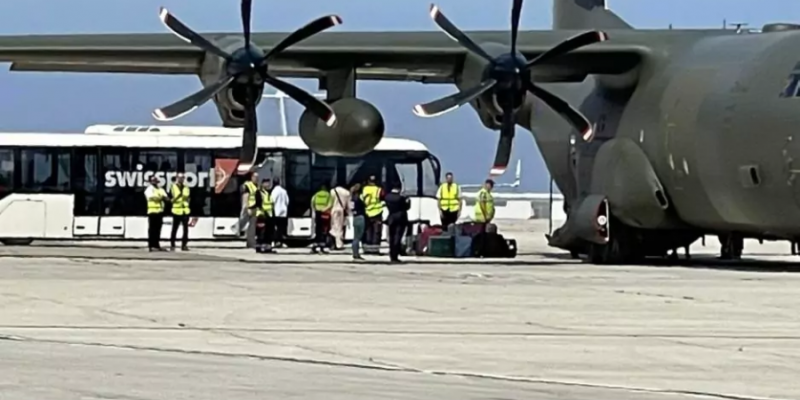 4 more flights from Sudan are expected on Friday, the Foreign Ministry announced in the afternoon .
According to the latest data, covering the period from the day of activation of the Plan "Home" on Tuesday 25 April until today, Thursday 27 April (time: 18:30) 3 flights have arrived on 25 April, 4 flights on 26 April and today one flight arrived and another 3 were expected.
The total of people who have arrived has reached 877.
To date, 4 flights have departed with a total number of people of 610 and the final destination is the United Kingdom.
Regarding Cypriot citizens, their family members and expatriates, from the day of activation of the "Home" Plan. 4 Cypriot citizens and 11 members of their families and expatriates were removed, including the Honorary Consul of Cyprus in Khartoum and his family. By road, 7 people are traveling to Egypt.
'One person who was initially included in the list of people to be evacuated, chose to remain in the country.
Source: KYPE