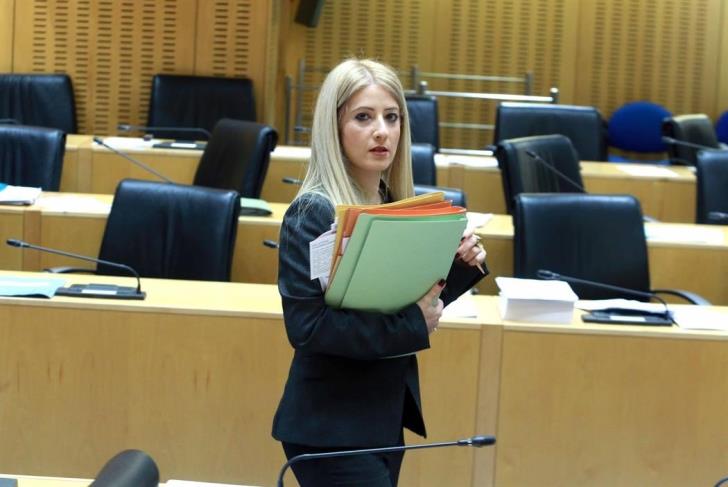 Eleftheria Paizanou
In order not to run out of liquidity, several semi-governmental organizations, which have been operating for 27 days without a budget, the Plenary Session of the Parliament will approve twelve-hour sessions for February in the afternoon.
Parliament is deeply annoyed by the inconsistency of several sub-governmental organizations to submit their budgets for 2022 on time, however it has no other choice and will proceed with the approval of the twelfths, so that the employees are not left unpaid. According to the Constitution, the twelfths cover the expenses of January and February for the semi-governmental organizations for which the budget has not been approved by the Parliament.
SEE ALSO:
No discount from the Parliament for the inconsistent Only two semi-states are consistent with the Constitution
It should be noted that, from next March, any expenses incurred by legal entities under public law without having an approved budget will be considered illegal, including the remuneration of employees. The untimely approval of budgets is due to the delay in their submission by the agencies. It is estimated that around 19 of the 45 legal entities under public law have not forwarded their budgets to Parliament, although they had to do so three months before the end of 2021, ie in October! Among them are OAY, EAC and RIK. It is noted that only two organizations (CSE and the Financial Council) submitted the budgets to the Parliament within the schedules. Last week, Parliament Speaker Annita Dimitriou had stated that the Parliament would exhaust its parliamentary role and would not accept the submission and approval of any budget in the form of urgency, to the detriment of the parliamentary control that should be exercised.
Besides, the chairwoman of the Parliamentary Committee on Finance, Christiana Erotokritou, in a letter to the Minister of Finance, Konstantinos Petridis, had informed him that the Commission is not committed to examining the budgets of the semi-governmental organizations before March. Today, the budgets of the Hellenic Capital Market Commission, KODAP, the Human Resources Development Authority and the Special Fund of the Vocational Rehabilitation Center for Persons with Disabilities will be put to a vote in Plenary. Besides, on Monday the budgets of KODAP and the Fund of Thera will be discussed in the Finance Committee.