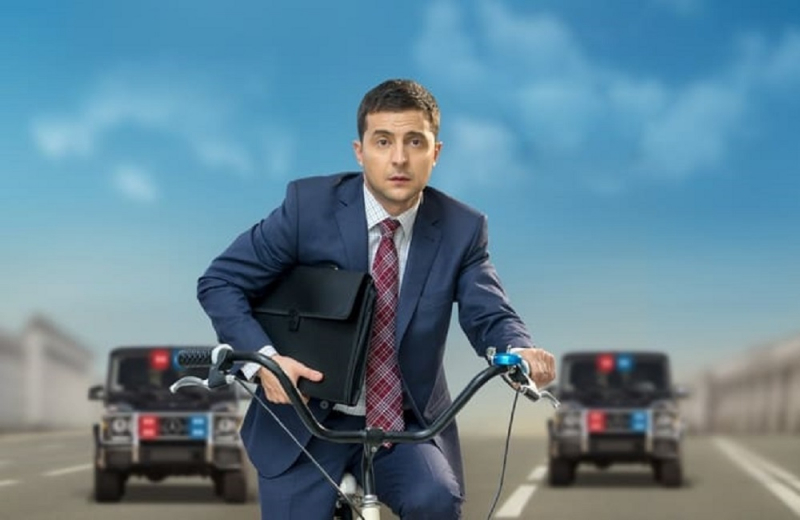 From Shrove Monday, March 7 at 21:15, and every Monday, Tuesday, Wednesday and Thursday, ANT1 presents, exclusively for Cypriot television, the much-discussed comedy/satirical series of 2015 "Servant Of The People" ), Which is signed, as creator and protagonist, by the President of Ukraine, Volodymyr Zelensky. In a tragic situation, for Zelensky himself, for his country, but also for the global geopolitical balances, the "Servant of the People" is an important document for the course of Volodymyr Zelensky.
The production company sells the rights to the series and the proceeds from the sales will be donated to the Ukrainian Red Cross and other Ukrainian organizations, according to the distribution company Eccho Rights . For many, the series paved the way for Zelensky to the presidency. After its huge success, he announced his intention to run for the presidency in the 2019 elections, which he won with his party, which was also named "Servant of the People".
< p>
The story of the series
What happens when an ordinary, honest man is elected President of a country? Vassily Petrovich Holoborodko is a humble teacher who is outraged by the tragic situation in his country. A student captures a video of him criticizing the government and uploads it to YouTube, where it goes viral. All citizens identify with Vassily's outburst and start raising money for his election campaign to become President. And to everyone's surprise he is elected. The "Servant of the People" follows Basil in his new life as President and promotes the way he manages the expectations, not only of a nation, but also of those of his family and friends.
< img class = "aligncenter" src = "/media-library/2022/03/59ab852266932c4650f1b865836be41b.jpg" alt = "& Omicron; & Alpha; & Nu; & Tau; 1 & Kappa; ύ & pi; & rho; & omicron; & upsilon; & theta; & alpha; & epsilon; & tau; & alpha; & delta; ώ & sigma; & epsilon; & iota; & tau; & eta; & sigma; & epsilon; & iota; & rho; ά & pi; & omicron; & upsilon; έ & kappa; & alpha; & nu; & epsilon; & tau; & tau; & omicron "& lambda; έ & nu; & sigma; & kappa; & iota; & Pi; & rho; ό & epsilon; & delta; & rho; & omicron;" />