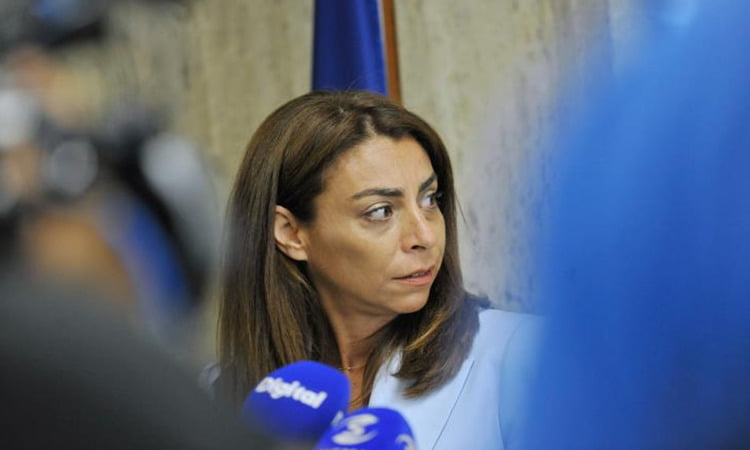 6,552 children have been approved for a monthly subsidy for the Tuition Grant Scheme, Anthousi said – So far, 342 nurseries and kindergartens participate in the Scheme
Download the CYPRUS TIMES APP! HERE for Android and HERE for iOS
6,552 children have been approved for a monthly subsidy, with a total monthly subsidy of €1,034,575, under the "Tuition and Feeding Subsidy Scheme for Children up to 4 years of age&#8221 ?, said the Deputy Minister of Social Welfare, Anastasia Anthousi, at a press conference on Tuesday, where the Plan was presented. So far, 342 nurseries and kindergartens, representing 90%, participate in the Plan, he added.
The Deputy Minister's speech was read by the Acting General Director of the Deputy Ministry, Marina Ioannou-Hasapi, as the Deputy Minister was unable to attend due to disability. Present at the interview was Adriana Sukova, Deputy Director General of Employment, Social Affairs and Integration at the European Commission, on behalf of the European Commission.
The Deputy Minister noted that the Tuition and Feeding Grant Plan for children up to 4 years of age was designed with the aim of strengthening children and the institution of the family and foresees the allocation of an amount of 16 million euros per year to finance up to 80% of the cost of daycare for children up to 4 years old attending private and community nurseries and kindergartens, with a maximum amount ranging from €100 to €350 per month for each child, with a particularly increased subsidy for children up to 2 years of age, as well as for single-parent and multi-child families.< /p>
He added that the beneficiaries are families who have children up to 4 years old and receive a child allowance. The subsidy is given on the basis of criteria of family income, family composition, the age of the child, as well as the hours of study. At the same time, the Plan took into account the hours of stay of the children in the structures, with an additional subsidy of €50 per month for the children who will also study in the afternoon (after 3:30 p.m.), in order to ensure the care of the children and in the evening hours and, by extension, parents' access to work.