The +4 from second place, 8 laps before the final is an "omen" of a title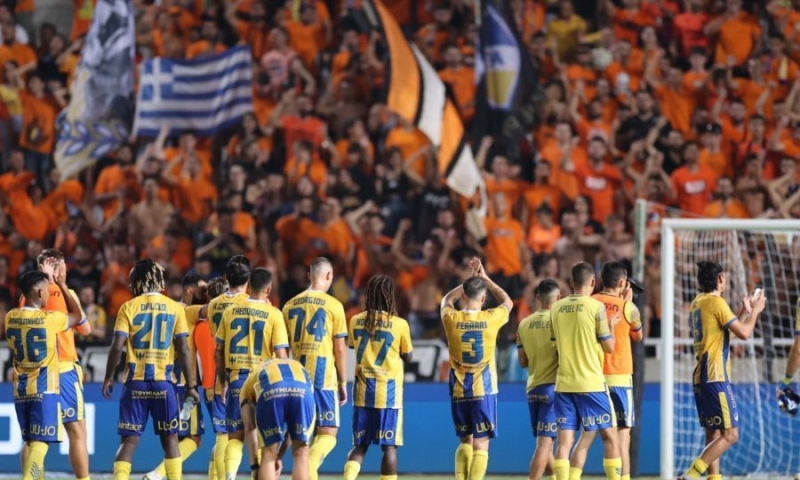 We are on the final stretch of the league as there are only 8 games left until the season finale, with all teams fully focused to achieve their goals.
APOEL has the lead to win the trophy, which is in first place in the standings with 61 points. AEK and Aris have collected four less so far, with Paphos in fourth place and 52 points. Apollon is fifth with 50 points, while Omonia completes the top six with 42 points.
With the exception of the "greens" whose goal is the cup, all the other teams will fight either for the championship, or for a place that gives a European ticket.
Going back in time, and specifically from season 2007-08 where for the first time we had a championship with two phases, no team that 8 games before the final was at the top with 4 or more points difference from the second did not lose the title.
In fact, in most cases, specifically in 10 out of 14, the team that was at the top 8 games before the end of the season not only won the title but also managed to increase the gap from the second place.
| | | |
| --- | --- | --- |
| | Difference 8 games before the final | |
| | Uplift +8 | Uplift +11 |
| | APOEL + 2 | APOEL +6 |
| | Unity +1 | Unity +9 |
| | APOEL +9 | APOEL +11 |
| | AEL +1 | AEL +2 |
| | APOEL +1 | APOEL +5 |
| | AEL +3 | APOEL +0 |
| | < p>APOEL +3 | APOEL +8 |
| | APOEL +7 | APOEL +4 |
| | Apollo +0 | APOEL +4 |
| | Apollon +2 | APOEL +8 |
| | Discontinued after 23 games | Discontinued after 23 games |
| | Unity +1 | Unity +5 |
| | Apollo +6 | Apollon +6 |
| | APOEL +4 | |