Kvilitaia goes for 10+ goals again this year
Giorgi Kvilitaia received a lot of criticism from APOEL fans from time to time in the current season. However, his numbers prove that this year he is one of the strongest offensive "weapons" for the "blue and yellow".
So far in 26 games in all competitions he has scored nine goals while distributing and four assists. He needs one more goal to reach double figures and with seven games remaining he has a good chance of doing so.
No matter how we do it, in recent years APOEL did not have a striker on their roster who scored 10+ goals. Georgianos (13) achieved it last year and is going to do it again this year in a mediocre year for him.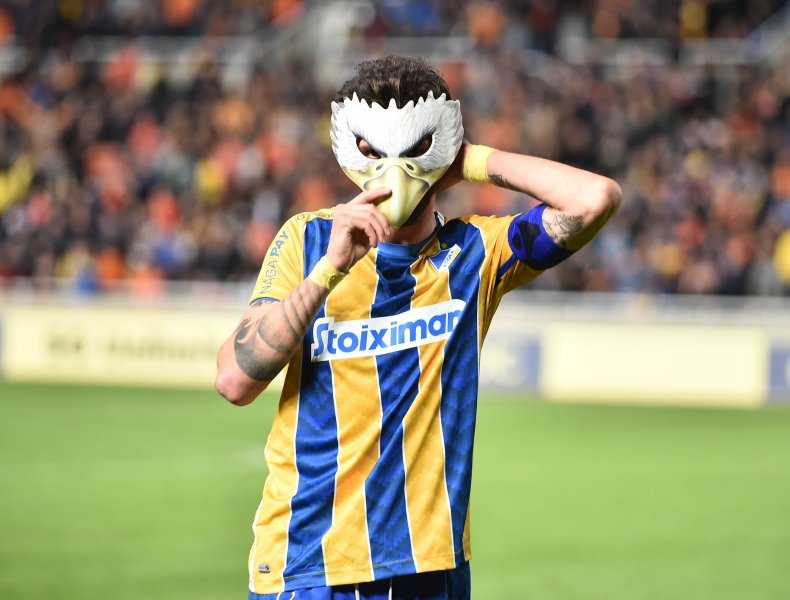 With his two goals against AEK, he surpassed Markinios (8) in list of "blue and yellow" scorers for the current year. In third place is Ephraim (6), followed by Donis (5) and Dalsio completes the top five.
Consequently, despite the criticism he received this year, Kvilitaia proves that he is indispensable for the club. In the "blue-yellow" camp, they want to see the Georgian "spread his wings" against Apollon next Monday. The 29-year-old is a given that he will be in the starting lineup and his goal is to score again against the "blue and white" of Limassol.